Don't miss the latest stories
Share this
Top 10 Most Popular Stories over the Past Week
By TAXI, 18 Feb 2012
1) Meme: What People Think I do Is Not What I Really Do..



Knowyourmeme describes them as a series of visual charts depiciting a range or preconceptions associated with a particular field of occupation or ecpertise.
2) Artist Creates Beautiful Typography Using Chalk



Brooklyn-based graphic designer Dana Tanamachi's custom chalk letterings are the talk of the town these days.
3) In Map Series, Designer Lays Out Stereotypes



Graphic designer Yanko Tsvetkov created a series of maps, 'Mapping Stereotypes' that lays out stereotypical views of different nations all over the world.
4) Artist Paints Herself On Windows To 'Trick' Others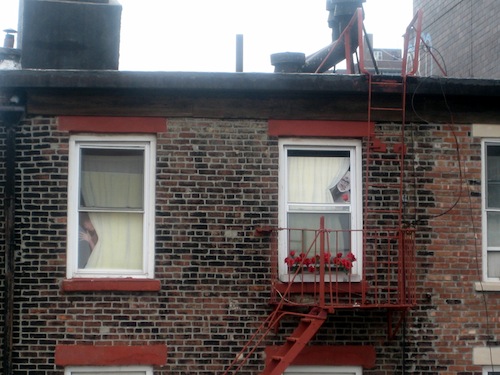 After imagining herself cautiously peeking through her curtain looking outside, Cho thought to herself: "I am a painter. Why don't I paint the reality of life and put it out to the public".
5) Would Disney Princesses Look Like This In Real Life?



Finnish design student Jirka Väätäinen has envisioned how Disney princesses would look like if they were real people.
6) Lomography Introduces New 'Wild Wild West'-Inspired Cameras





Lomography has recently introduced their La Sardina Belle Start series, in what could be their most beautiful collection ever. The series carry a brassy, steampunk meets Wild Wild West look, and channels the classic sardine can—thus the name.
7) If Guys Wrote Valentine's Day Cards…



"No guy looks forward to Valentine's Day. The flowers and chocolates are easy, but expressing our 'feelings' in a card is not exactly our speed," the website wrote.
8) Van Gogh's 'Starry Night' Comes To Life Through Interactive Animation



Greek digital artist and electrical engineer Petros Vrellis has brought Vincent van Gogh's 'Starry Night' to life by creating an interactive, animated version of the painting using openFrameworks.
9) Philippe Starck Reinvents The Bicycle, For The Future



French designer Philippe Starck has collaborated with car manufacturer Peugeot to produce the 'Bike of the Future'—to replace the current bikes in the bike-sharing program of the city Bordeaux, France.
10) For Airborne Cuteness, 'Hello Kitty' Themed Airplanes



Taiwan's EVA Airline has unleashed three Hello Kitty-themed airplanes, for those who can't get enough of the Japanese mouth-less cartoon cat.
For the most current updates within the creative, media, and technology industries, please follow TAXI on
Twitter
or
Facebook
.
Receive interesting stories like this one in your inbox
Also check out these recent news