Flowchart: How To Choose A Bottle Of Wine
Seattle-based online wine course company
Wine Folly
has created a flowchart on how to choose wine.
The guide 'How To Choose A Bottle of Wine'
starts off by having you decide who will be drinking the wine—and after a series of questions, the flowchart suggests the perfect wine for the occasion, whether it is to have alone at home or on a camping trip.
According to the company,
there are also a few moments when wine is just not appropriate.
Check out the
flowchart below, if you need help to pick your wine:
Click to view entire flowchart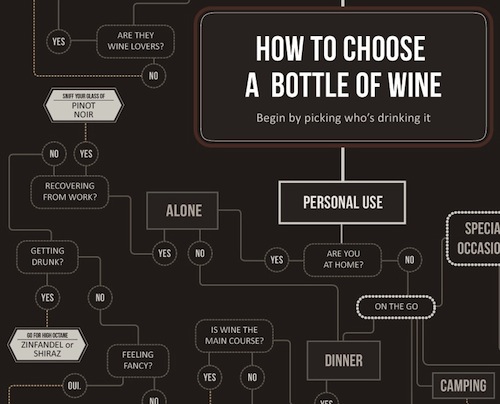 Click to view entire flowchart
[via
Wine Folly
]