The Library Of Unborrowed Books
Stockholm-based artist
Meriç Algün Ringborg opened a library consisting of only books that have never been borrowed before.
'The Library of Unborrowed Books',
located in Stockholm was open for three weeks, and featured 600 books from Stockholms Stadbiblioteket (Stockholm Public Library).
It hints at
the disregarded and obscured, and embraces the rejected and what has eluded us.
"There is a
selection made of what books accompany us into the future… This comes natural, a selection is necessary, and it's made in different instances either conscious or unconscious," she writes.
"Nevertheless,
the books that are left behind—those deemed useless or for unknown reasons are abandoned—still exist in physical form, organized and systematized within the one institution representative in all its forms, the library."
"Why these books
aren't 'chosen', why they are overlooked, will never be clear but whatever each book contains, en masse they become representative of the gaps and cracks of history, or the bureaucratic cataloging of the world and the ambivalent relationship between absence and presence," she adds.
"In this library
their existence is validated simply by being borrowed, underlining their being as well as their content and form by putting them on display in an autonomous library dedicated to the books yet to have been revealed."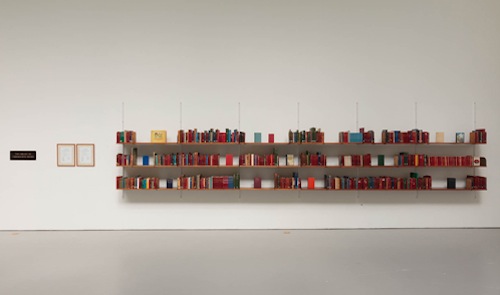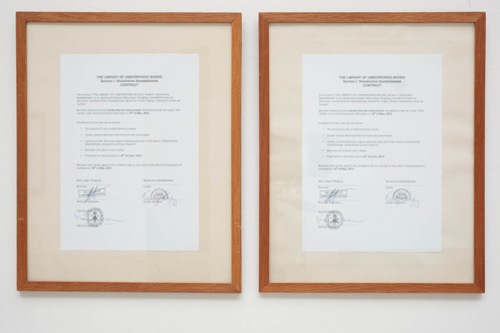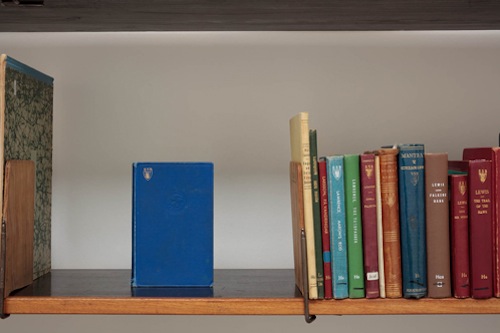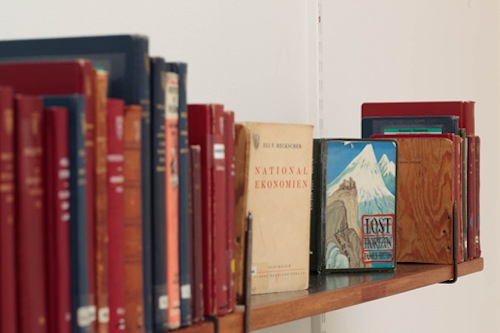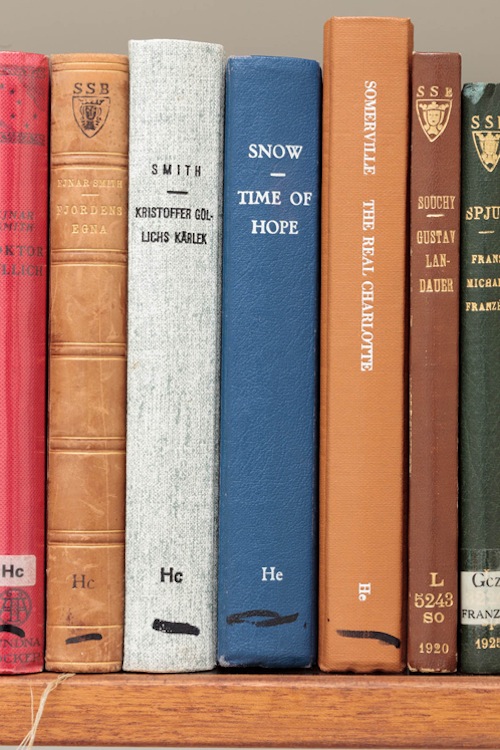 [via
Meriç Algün Ringborg
]