Don't miss the latest stories
Share this
Out-Of-Work Job Seekers Sit In Window Display, Hope To Attract Employers
By Dorothy Tan, 10 May 2013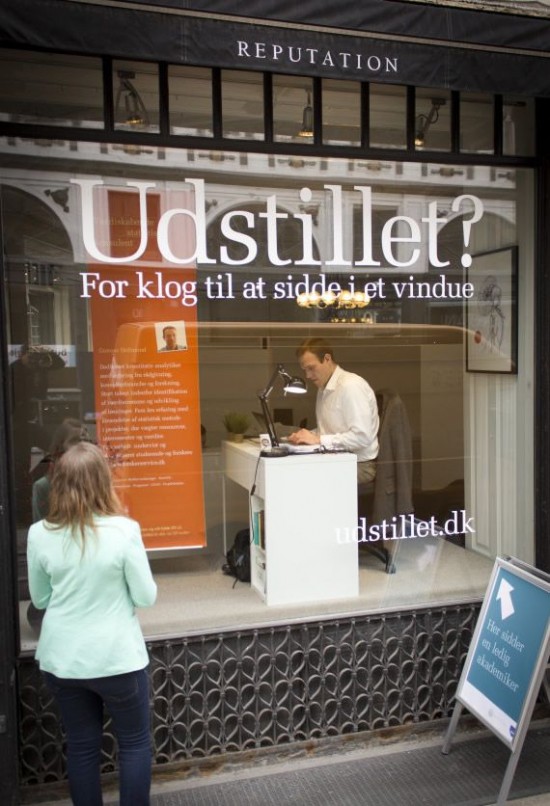 In
Copenhagen, Denmark, there is a curious new way to look for a job—sitting in a window display like a piece of merchandise.
This rather
extreme method of attracting attention from potential employers is the brainchild of Alexander Peitersen, the managing director of Danish creative studio, Reputation Copenhagen.
Employers
who are interested in the candidates in the window display may scan a QR code to watch a presentation of the person behind the glass, check out their LinkedIn profile, or simply drop in for a chat.
According to
Hannibal Camel Holt—an unemployed political scientist who previously worked for the tax ministry—he felt like "a monkey in a cage" as people walked by and stared at him.
However,
as unorthodox as the concept is, it seems to be working—according to the agency, three of the job seekers who sat in their window display landed jobs in a day or two.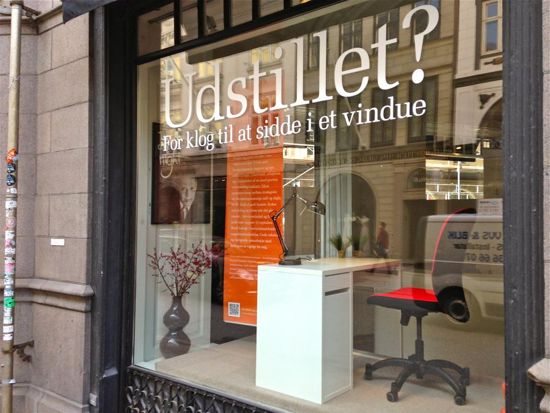 [via
Wall Street Journal
]
Receive interesting stories like this one in your inbox
Also check out these recent news