Finding Humor in Politics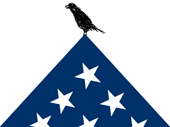 TAXI Hi Mark, welcome to The Front Seat! Could you share with us what illustrations you are currently working on now?
Mark Kaufman
Thanks. I'm thrilled to be in such illustrious company.
I am working on a number of things. I just finished a spot for a newspaper article in which the author did phone interviews with ordinary citizens that donated money to an anti-gay rights initiative. These were not public figures, so I didn't have to do straight caricatures; I basically did my impression of these folks based on their comments and their position on this divisive issue. Since the subjects are dealing in stereotypes and vitriol about sexual orientation, I think it is only fair that my interpretation of them is just as ugly. It is not a pretty picture.
I am also in the middle of designing and illustrating a new brand for a copywriting and business consultancy, and I am working on a newspaper ad campaign on the subject of food waste recycling. I'm always drawing on cocktail napkins or a sketchbook. I just heard that Disney is purchasing Marvel Entertainment, so I'll spend some time sketching out ideas on the merger. I haven't been offered an illustration assignment on the subject, but given the storied history of Disney and Marvel it just seems rife with possibilities.
Since I do mostly editorial illustration, I try to pay attention to current affairs, I jot down notes, draw thumbnails, try out different techniques, sometimes these are fully formed ideas, sometimes it's a germ of an idea which may be a springboard for a new assignment, a personal piece or a blog post. It may come to nothing, but it's worth the effort.
TAXI You write and draw the comic strip American Affairs Desk, could you share with us what the experience is like?
Mark Kaufman
I still do American Affairs Desk! The newspaper that originally commissioned it in 2006 dropped most of its comics this year because of falling ad revenues. My strip was a casualty of that, but I still do it for a newspaper in New York. It's a topical opinion strip originally designed to delve into politics and popular culture.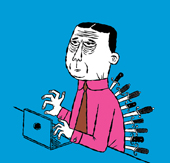 One week I would weigh in on politics and the next it might be about celebrity worship, but as the strip wore on, week after week all of these issues seemed to overlap. For instance a cartoon about a raucous town hall meeting on healthcare has elements of politics, media coverage, and an only in America amalgam of guns, yelling, and racism, all in the confines of a 6.5" X 2" space. It's fun and a challenge. I try to play with the form as much as I can, I try not to design a standard 3 or 4 panel piece with jokes, and there are no long story arcs or recurring characters.
When I can I jettison the usual set-up/middle/punchline format, I look at it as more of a design exercise than straight illustration or cartooning. I exaggerate actual quotes or incidents beyond what literally happened to get to the heart of the matter. That's more important to me than it being overtly funny.
After the Bush administration most people that do political commentary wondered what the hell do I do now? But there are always new issues to write about, axes to grind, and attention whores who thrust themselves into the public arena. I find that interesting
TAXI Who/what do you look to for inspiration?
Mark Kaufman
I think that over time different things have inspired me. When I was young, my teachers inspired me. And I don't mean in a good way. I was always being punished in some way for drawing in class; knuckle rapping, detention, and humiliations in front of class, that sort of thing. Which inevitably set me on the path that I'm on. I love drawing and no matter what obstacles were in my way I was determined to keep at it.When I became aware of "real" artists beyond the pages of comic books, naturally I gravitated to illustrators and artists that had a bold style, and something to say, like Ben Shahn, George Grosz, Tomi Ungerer and Jules Feiffer. While I was also interested in the usual boyhood things like astronauts and ballplayers, I spent a lot of time in the dark recesses of the local library reading art books and magazines. That in turn led me to this thing called "graphic design", particularly the work of George Lois, Roy Kuhlman, the Pushpin Group, Bob Gill, and Chermayeff and Geismar. Looking back what they all had in common was a foot in both the design and illustration camps, they were as comfortable adhering to the principals of the Swiss grid system as they were with illustration.
They also took on cause related work as well as straight corporate commissions, That taught me that you could do a lot within the confines of so called commercial art.
I hope that I have become open enough to be inspired by things that don't have a direct correlation to design or illustration. A day at the races or a month in Italy are good for the soul, and ordinary things like traffic noise, a row of smokestacks, or a well crafted sandwich can serve as creative inspiration.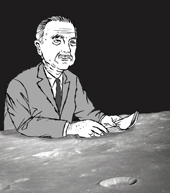 TAXI You work at Vivitiv, tell us more about what you do there.
Mark Kaufman
'm a partner at Vivitiv, which is a design consultancy. Along with my wife and business partner Jacqueline McCarthy we practice what we call Issue Oriented Design. We provide a range of creative services for organizations involved in housing, healthcare, technology, arts, education, and environmental issues.
We work on everything from awareness campaigns, to corporate communications and branding efforts, to mundane things like instructions on the proper disposal of e-waste. About six years ago we noticed that the ratio of public sector and advocacy clients we had was growing, and we were developing a good track record in cause-related work. So we went through a rebranding effort of our own to build on that and rethink our market position as generalists. We do take on some regular corporate and retail projects, but over the last five years issue work has been our main focus.
Truth be told Vivitiv is where I spend most of my time and creative efforts, but I think it dovetails nicely with my illustration work. The issue-oriented focus of our design practice and my editorial illustration are a nice fit.
TAXI What are your thoughts/feelings on the future of the illustration industry?
Mark Kaufman
On the one hand it is a great time to be an illustrator. Illustration is everywhere, it is an integral part of old media like print, film and advertising, it's also in increasing demand in new media like mobile devices and gaming. Making a living at it is the challenge. There are more options available today to promote, market and your sell your work so that's a positive development. A big problem is that the economy has devastated large parts of the marketplace for illustration; print publications are folding everyday. Even the publishers that are thriving have reduced their use of illustration drastically, and fees have not kept up with other parts of the creative economy.
This is not a new phenomenon; illustrators have always had to figure out ways to stay relevant in an ever-changing marketplace. I've spent my career as a designer and illustrator, which was always my intention, but I am finding that most illustrators, those that have wanted to earn a living solely through illustration have had to rethink that notion. Almost every illustrator I have met over the last few years has to have a second job, teach, or have a spouse with a well paying job, hopefully with benefits. Illustration will always have a future–it's just different than you imagined.
TAXI You once served on the executive board of AIGA Seattle, what did you learn from that experience?
Mark Kaufman
I was a member of AIGA since I was a student but for a long time I didn't really do much more than pay my dues. When I did decide to volunteer my time and make a concerted effort to become involved, I found the experience gratifying on a career and personal level. Putting aside the altruism, the great thing is getting to meet and work closely with smart, dedicated and talented people. People that otherwise are only names in design journals or competitors.
If I learned anything from my time serving on the AIGA board it's that I can walk into any boardroom or cocktail party and speak cogently and confidently about design as a profession.
TAXI What do you think is your biggest accomplishment to date?
Mark Kaufman
The fact that I have been able to earn a living for so long, on my own terms, at something that I am passionate about is a big accomplishment. The only other thing that comes to mind is that when I have been fortunate enough to contribute work to The New York Times editorial page, the possibility that Henry Kissinger has seen my work while reading the paper in his underwear amuses me to no end.
TAXI We like that your works have underlying humor in them, how do you brainstorm for ideas before illustrating a piece?
Mark Kaufman
Thank you, that's very nice of you to say. I don't know whether that is a blessing or a curse. It's just the way my mind works I guess. I love visual puns, juxtaposed incongruities and a satiric take on things, maybe that's where the humor comes from. Even when I'm given a serious assignment, a bit of humor creeps in.
Hopefully it doesn't work against what I am trying to achieve, or more importantly what the writer is trying to get across. In my mind art that accompanies a newspaper or magazine article should augment the story, not be a thing apart. I mentioned this earlier, but I try to keep up with what is going on in the news so that when I get an assignment I have a base knowledge of the subject matter. Since deadlines are tight this is especially important when I am not able to read a story in full.
Sometimes I'm just given an outline or bullet points because the writer is still working on the text. I normally start by jotting down notes and keywords for possible concepts before I start sketching. It's just logical to me to use words to get started. It helps me make quick decisions on whether the tone is angry or outraged, serious or funny. I'll sketch out interpretations of my notes, and edit them down to the essentials.
Why draw six characters when you can draw two? Why create a complicated background when you can infer an idea with a simple line gesture? I'll select the ideas with the most potential, tighten up the sketches and hopefully the work I did up front will mean creation of final art will be fairly easy.
TAXI Could you show us a picture of/describe your workplace?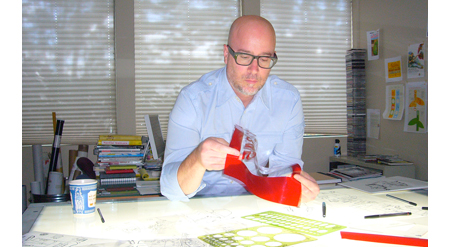 Mark Kaufman
Here I am at my two Nuarc VFT51F model light tables. It kind of makes me feel like I'm working at the lab on an episode of CSI. I started before the advent of the desktop computer so I love it when I can tear myself away from my desk and my computer screen.
TAXI Before we end, tell us where you would like a TAXI to take you now?
Mark Kaufman
A hair-raising cab ride through Naples, to Spaccanapoli, then a leisurely stroll to the Sansevero Chapel to see the Veiled Christ sculpture, a mesmerizing artifact of tranquil beauty in the middle of a frenetic city. And then lunch.