The Ways of Designing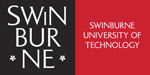 This five-part Design Culture series is presented by Swinburne Design. Based in Melbourne, Australia, Swinburne Design has a history of cutting-edge teaching and revolutionary programs from Degrees to PhDs.
On design research, user-centric design and having a dictator's stern hand.
In a 2007 interview,
Microsoft CEO Steve Ballmer replied to a question about the Apple iPhone, only just announced at the time, with a sneering derision: "$500? That is the most expensive phone in the world!" It took only a few short years, after the iPhone would go on to sweep the market off its feet, for Ballmer's remark to realize its comic potential.
Ballmer
wasn't being entirely naive when he made that claim. In most of his interviews, the stocky chief executive would cite "usage studies", "market research" and other business buzzwords to explain why his products will trump everyone else's. But they rarely do.
The once-mighty company
is now lumbering along an innovation plateau; with the exception of the Kinect, its newer products have either fizzled or had their plugs pulled. Despite Microsoft's marketing muscle—a reported US$1
billion
was budgeted to promote its new smartphone operating system—people didn't want the Windows Phone designed from statistics and studies. They wanted an iPhone.
If Apple's success
proved anything, it was that marketers make for bad designers. It seems a foregone conclusion, but then why is it very often the marketers, armed with their stacks of research, who dictate to designers what is needed in new products?
How designers research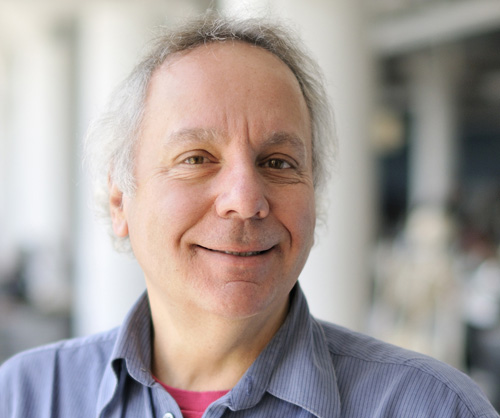 "One of the main barriers to innovation occurs when companies use inappropriate market research techniques to evaluate more innovative products or services."
"Marketing groups,
with all good intentions of getting closer to their end customer, often fund design projects and design research projects," Dan Formosa, co-founder of acclaimed design firm
Smart Design
, told TAXI. "Design groups too often simply comply with their requests, to the ultimate detriment of design research."
So what exactly
is 'design research'? Formosa describes the contrast between design research and its marketing cousin as a case of asking different questions. "Historically market research was developed to gauge purchase choice," he explains. "Usually focused on 'what' a person would choose, it rarely uses techniques to understand, from a designer's perspective, 'why'."
And while understanding
what a person picks from a lineup is a significant insight, it is a moot point to designers who actually need to build the things in the lineup. Market research excludes usability sessions, simulations, psychology studies and other areas that are "pertinent to design and the human experience", Formosa says.
When Microsoft
released its KIN phones last year, the company prided itself on shrewdly identifying a target demographic—"the social generation"—and conducting "thousands of hours" of interviews to deliver the best possible product. The phones were killed off in just 48 days.
Throwing pitches
"Market research,
in my experience, seems to be used to assist the pitch," says Anita Kocsis. Kocsis is head of the Design, Society and Culture academic group in
Swinburne University of Technology's design faculty
.
She continues:
"The research [marketers] get is used to deliver the pitch, to argue the case for a certain design. With design research, they work with the client or they work to unpack the experience of the thing. They do the research to find out the problem."
Kocsis' view
is echoed by the KIN example. During the announcement, Microsoft made it clear to point out its extensive studies on the markets and users; it was pitched as a sure bet and, given the social media frenzy at the time, the KIN's prospects looked bright.
Yet the device
was plagued by a conflicted message—was it a smartphone or a regular one with added features?—and a faux cool vibe that repelled rather than wooed its target audience, the younger users.
Putting the pitch
over the product is akin to design suicide. Formosa describes, "The problem occurs when market research is substituted for design research, and when companies assume that
any
form of research or end-user communication serves the needs of good design."
And if market research
is about pitching, then in some ways design research is about making an informed argument. When designers conduct research for a product or service, they're going beyond their tastes and instincts; they are investigating the problems, looking at prior examples and, in their designs, placing an argument, explains Kocsis.
"It's much more
than just making it look pretty," she laughs.
A better scrub
Recently,
Formosa and his team at Smart Design took on a particularly un-pretty project: hospital scrubs. They were tasked to rethink a product so utilitarian it hasn't changed in decades; "In spite of all the innovations that have taken place in sports and exercise clothing, hospital workers were wearing bad-fitting, under-performing and uncomfortable scrubs throughout their often stressful work day," Formosa explains.
As part of its research,
the team spent "lots of time" in hospitals and surgical suites. The designers found out because the traditional scrubs were built for male bodies, women were suffering more than the men—and 75% of hospital workers are female. Hospitals also spend a fair amount of money washing, drying and eventually discarding the worn scrubs after 90 days of use.
To tackle the problems,
Smart Design designed a female-friendly unisex scrub, using a material that washes at a lower temperature, dries faster and lasts longer; the humble scrub was effectively transformed into performance attire.
Smart Design's modus operandi
is a peculiar one: they design for
everybody
. "Lots of corporate Powerpoint presentations compile mounds of research data to produce an oversimplified profile of a 'target consumer', distilled to a single homogenized person," Formosa says. "In contrast, we revel in the complexity of individuals, since it's an approach based on reality."
But
it's also a dangerous one.
Design by committee
"Visionary design is fundamentally un-democratic."
If a product
ignores the user's needs, it becomes superfluous. But if it tries to accommodate everyone, it can degenerate into the dreaded design by committee hodgepodge.
"Visionary design
is fundamentally un-democratic," states Jens Martin Skibsted, founder of Danish design firm
Skibsted Ideation
. "Taste taken apart, the classic example is Henry Ford's quote that his users would have asked for faster horses, not cars. It doesn't mean that users shouldn't be catered to or that their advice shouldn't be used to educate your designs."
"But it just can't
interfere with a strong vision. The future is created, not projected."
Skibsted recently wrote
a piece for Fast Co.Design
that argued how user-led design stagnates innovation and results in poorly-crafted products and services. The Dane's thesis is anchored on the belief that it is the designers who portend the future; "Great brands lead users, not the other way around," he wrote.
"You can be
user-inspired, not user-led," he explains. "I believe that those who are user-centric tend to define users as being practical. They take it for granted that customers will be pleased if designs accommodate to their practical behavior. My findings are that people are much more likely to follow strong ideas rather than practical solutions. Those strong ideas are the ones you need to factor in."
A design dictatorship?
In his own everyday design work,
Skibsted uses a combination of intuition, market insights and, yes, suggestions provided by users. While he admits there have been "cool ideas" given to him, he warns against using this as the main design formula.
"We should be led
by our vision and be ready to revise that should we come across a radical suggestion."
On its surface,
Smart Design doesn't appear to be as dictatorial—but Formosa would have it otherwise. Like Skibsted, he says all successful products need a vision to be established early on, be they from an individual or the team as a whole.
"This vision
is not a preconceived final solution, but a goal that they believe can be achieved," Formosa adds. "That goal addresses a true need or a meaningful benefit to the end-user, and that vision may be directed at a product or service, or an entire brand."
Brokering a democracy
"The field of design is changing rapidly, and to design a successful product or service requires that we understand many new things."
Even if Skibsted's argument
that visionary design is un-democratic should be considered true, designers—and the artifacts they create—don't work in a vacuum. Design is changing rapidly, and successful products or services require designers to "understand many new things", according to Formosa.
"Getting there
will require an understanding of all aspects of ergonomics, physical and cognitive, as well as basics of statistics," he notes.
Given the emphasis
on unfettered creativity, design teams are often a mixed bag of disciplines; in big design consultancies it might not be uncommon to see a branding expert chew over a prototype with a biologist.
"All these people
come from different knowledge systems and repertoires of practice," the professor recounts her experience in designing digital media exhibits for museums, when she worked with a motley crew of scientists, engineers and academics. "Because a designer belongs to a certain community of practice and an engineer another, we all have our own 'clubs' and areas of knowledge."
To solidify the team,
Kocsis draws on the sociologist Etienne Wenger's idea of "brokering".
She explains:
"Wenger basically says, 'Brokering is a really good way of mediating one community of practice with another.' To broker means to be able to work between one community of practice and another. That sort of facilitation process can be done by designing."
"Designers
spend a lot of time investing in other people's knowledges."
Perhaps Ballmer
and Microsoft should have done the same. After all, Steve Jobs take on the whole thing? "We do no market research."
Dan Formosa portrait, OXO Good Grips tools, Cardinal Health Endura Scrubs courtesy of Smart Design. Jens Martin Skibsted portrait courtesy of Rainer Hosch. Quinze & Milan Tripart Chair courtesy of Skibsted Ideation.
This series is proudly presented by Swinburne University of Technology, Faculty of Design.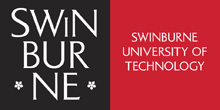 Swinburne Design has a history of cutting-edge teaching and revolutionary programs. They teach Design Anthropology, Product Design Engineering, and double-degrees in Design/Business, as well as Communication Design, Film and Television, Industrial Design, and Interior Design.

Swinburne Design launched an Industry Placement program in the 1970s, and in 2011 opened the Swinburne Design Factory in collaboration with Aalto University.

Their design research unit is one of the best in Australia, and their PhD program is internationally recognized. Swinburne Design is immensely proud of each of their thousands of graduates and their many achievements around the world.