The Swiss Army Knife of Design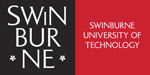 This five-part Design Culture series is presented by Swinburne Design. Based in Melbourne, Australia, Swinburne Design has a history of cutting-edge teaching and revolutionary programs from Degrees to PhDs.
Is the 'T-shaped designer' all but a myth?
When IDEO's Tim Brown developed the concept of the 'T-shaped' designer in 2005, it quickly became an emblem of the future, a newly-minted letter-grade by which companies and consultancies were able to test the strengths of their potential recruits.
"The stem of the 'T' is the depth of knowledge in their specialist subject," explains Lesley Morris, head of the UK Design Council. "The horizontal cap of the 'T' represents the breadth—their ability to make their method, skills and thinking work in a different context."
Over time, the viability of the T-shape has been widely debated. It painted a rosy portrait of the ideal employee, an astute all-rounder who, apart from displaying exceptional talent, was able to meet corporate objectives and adapt quickly to the volatile idiosyncrasies of the market.
Between the bars
But the absence of such traits in most entry-level jobseekers gave rise to the counter-argument that the T-shaped designer was, in fact, scarcely more than a scarecrow.
Many claimed that the concept can only be achieved in theory. After all, the "contexts" that made up the horizontal segment could only be acquired within a working environment, not honed privately or within the walls of the classroom.
Even IDEO acknowledged that the degree of specialization represented by the vertical stem pertained to the type of work ordinarily done at the undergraduate level, while the expansion of the T-cap is likely to be properly initiated only when the student embarks on postgraduate studies, or gains work experience.
And even then, the characteristics of this so-called 'real world' are less than clear-cut.
Dr Scott Thompson-Whiteside, Associate Dean at the Swinburne University of Technology in Australia, posits that barriers to the T-shape's realization are as personal as they are institutional. "Graduates still tend to have a romantic idea about designing for themselves and their own tastes rather than responding to a client's brief," he says.
Opening up
23-year-old Vanessa Lim is in her second year of the BA Graphic Design at London's prestigious Central Saint Martins College. "I wouldn't say all younger designers are keen on the T-shape," she admits. "Many of the students I know are 'purists'; they identify themselves strictly by their majors and tend not to open up to other areas of study."
This depicts a worrying scenario that echoes Dr Patrick Roberts' concerns about the state of graduate employability today.
The course director of the MA Communications Design program at CSM, Roberts believes that graduates are likely to face "a tough time in the labor market because their expectations of employment are not reconciled with employers."
"They need to demonstrate [an understanding] of the complexities of communication design, as well as critical and management skills, before they will be taken on. It goes beyond software or hardware knowledge…Design is in danger of becoming a utility in that it is a skill most believe they already have."
Learning to let go
As world economies buckle under the strains of yet another recession, experts find themselves resurrecting the myth of the T-shaped designer as a workable paradigm for budding designers. The skepticism that surrounded the concept in the latter half of the decade did not stop academics from trying to implement the idea in their curriculum.
For example, Swinburne's undergraduate program requires student to enroll in management electives to "understand a little bit more about the business context, the language businesses use, and how to integrate design into strategic corporate objectives," explains Thompson-Whiteside.
On the students' reception to those classes, he is frank. "There is a tension," he notes. "You tend to hear things like, 'Why are we learning business studies when we should be learning design?' It's not until a few years after that I get graduates coming back and saying, 'I didn't know the subject would be so useful'."
"Very often it's because they've started their own companies and have to learn how to run their own businesses while simultaneously responding to the businesses of clients."
He cites the MBA as being particularly popular among design graduates in Melbourne. "[These students] are very competent at design, but don't quite know how to run a business themselves. Most of their companies start out micro—with two or three people—but it's a very steep learning curve.
"By the time you enter a consultancy that requires ten, twenty, or thirty people, you'd find yourself needing a lot more skills in business management, and that's where the MBA comes in."
A global designer
Unlike many of her peers, Lim received her diploma in graphic design in 2008 and spent three years at a publishing house in Singapore before deciding to return to school for her BA. She believes the experience has given her a critical edge over her classmates, many of whom have never been formally employed as designers before.
"It made many of the technical, creative and cultural difficulties that come with transitioning from work to school—in a foreign country, no less—a lot easier," she says.
Thompson-Whiteside concurs: "Postgraduate courses are moving towards a direction of greater flexibility. Schools offer part-time courses or online learning so that people can actually still maintain employment but study at the same time."
Another scheme he proposes design schools employ is the study-abroad program. "[Swinburne] is definitely an ambassador for international education. Getting students to become more globally aware—cultural, socially, politically, economically—is both a challenge and an opportunity. Many of our undergrad students go on either an exchange or study tour program, and they come back as very different people."
"Their world opens up; they realize there are plenty more career opportunities outside of Melbourne—in Shanghai, Singapore, et cetera."
The professor himself spent 10 years working in Malaysia before taking up his post at Swinburne, and views the emerging Asian markets as ideal points of entry for graduates. "It doesn't matter what kind of discipline you're in. We're all living in a global economy."
A design for life
Roberts seconds the claim, citing the prevalence of digital culture as the key reason why a cosmopolitan perspective is no longer an incentive for employers, but a necessity. "Designers need a very comprehensive cultural reference base and an understanding of the holistic nature of communication. Social media and its strategic imperative have become invaluable to students."
In spite of bleak economic forecasts, Thompson-Whiteside is confident that the situation is not as dire as it seems. "In the past, the design consultancy was the be all and end all for the design graduate. But today, there are openings in hospitality, health services, in governments…The retail design industry is a prime example; it's an unusual mix of interior design, communications design, digital media, as well as marketing and consumer psychology."
Yet, he stresses, these opportunities would lie dormant unless students demonstrate a willingness to push themselves beyond the boundaries of their comfort zones.
"Every design graduate dreams of working at either a renowned consultancy," says Lim. "I don't know of anyone who doesn't. It's disappointing when you end up getting the opposite of what you want."
"We're not in the business of creating hero designers," asserts Thompson-Whiteside. "The Marc Newsons and Philippe Starcks of the world are all very good—but they are not the bread-and-butter of most design companies."
This series is proudly presented by Swinburne University of Technology, Faculty of Design.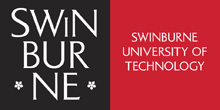 Swinburne Design has a history of cutting-edge teaching and revolutionary programs. They teach Design Anthropology, Product Design Engineering, and double-degrees in Design/Business, as well as Communication Design, Film and Television, Industrial Design, and Interior Design.

Swinburne Design launched an Industry Placement program in the 1970s, and in 2011 opened the Swinburne Design Factory in collaboration with Aalto University.

Their design research unit is one of the best in Australia, and their PhD program is internationally recognized. Swinburne Design is immensely proud of each of their thousands of graduates and their many achievements around the world.