Design Anthropology: A Coming of Age
When designing for humans, understanding them is key.
In the protean world of design,
one subject in particular looks set to outlast all the other apparitional trends: Design Anthropology. Its seemingly simplistic portmanteau of a name is, however, not an accurate reflection of its expansive vision.
Design Anthropology,
in a nutshell, promises to translate human values into design. It is hefty stuff, but the groundbreaking nature of this field of study can only be understood when the historical developments of anthropology are taken into account. Whether fascinated, horrified or detached, observations have always been the primary focus of the field—practicality, on the other hand, has never been high on the priority list.
DESIGN AS SCIENCE
Over the years,
tools of anthropology like ethnography have slowly been integrated into consumer research in the hopes of uncovering the relationships between society, self and action. These methods have however been criticized of being disadvantaged by their origin: they could result in skewed observations without effective solutions—academic impotency.
For example,
does a woman in Los Angeles use technology the same way a woman in Sydney does?
They probably do,
and these are the particular kinds of things Design Anthropology is interested in. But far from leaving its findings as just another anthropological footnote, the field prefers using any findings to think up specific design solutions.
"What happens
when you combine ethnography with design, is the ability to take an in-depth understanding and figure out how to translate it into real experiences for people—ones they can discuss, negotiate and envision for greater possibilities," explains Dr Dori Tunstall, Associate Dean of
Swinburne University's Faculty of Design
.
IN THE BEGINNING
Design Anthropology
found its initial impetus in the dot-com boom of the nineties. Incessant developments in technologies in that decade meant little time was available to train young designers to understand the context in which their work was being developed for.
Designers who
possessed more than just a creative flair then began to apply their craft and knowledge to different—and bigger—fields. Tunstall pinpoints the proportionate growth in the number of design anthropologists over the past five years as a direct impact from this marked change in perspective, through which design anthropologists are increasingly seen as professionals.
Numbers in
recent years support this, with more designers turning in their Wacom tablets for worldly tomes. Among those who have realized the latent potential of the field is Stephen Cox, a Customer Experience Principal at one of America's four major banks.
Cox, who currently
enrolls in an online graduate diploma in
Design Anthropology with Swinburne University
notes the field's practicality and relevance. "I think that as a hybrid discipline this particular combination has a lot to offer people working in the business world, because it gives a frame of reference that is grounded in real human experiences and sociality," he says.
THE REAL WORLD
In recent decades,
globalization and interconnectivity have made life convenient, but all the more complex. Stability has become an embattled commodity to us, and this is where Design Anthropology hopes to bear its fruits—by giving us the stability we desire.
With the constant influx
of new products in the market, aesthetics alone no longer seal the deal. Instead, an experience of stability—one that reiterates or is guided by a consumer's values and lifestyle—has become the rock on which good design is built.
Geoff Fitzpatrick,
Director of National Strategy at Australia's Institute of Design, notes this development. He says, "If designers are to be successful in delivering solutions to the projects they undertake, then the outcomes they propose must have strong and identifiable attributes and advantages."
"Such attributes
cannot simply be an aesthetic point of difference, but rather improved functionality, more economical production costs, environmentally considered, and delivery of an improvement in use and satisfaction by the user."
This does not mean
that aesthetics are not important. Rather, the design process must now, as a first step, look at creating a valuable experience before tying a bow around it. Design Anthropology is key to this transition; no longer content with languishing as mere anthropological observations in journals, it is now hell-bent on being fully integrated into the design process to produce a tangible outcome for these needs.
Viewing the designer
as such a visionary may seem trite, but it isn't entirely far-fetched. Ric Grefe, Executive Director of AIGA, feels the same and notes the far-reaching nature of a designer's work, stating emphatically: "Creativity can defeat habit and habit has caused virtually
every
problem we encounter. Empathy in a designer helps them appreciate how to change and impact behavior."
Major corporations
like Intel and Apple have long realized this as essential, and have included design anthropologists on their research and development teams to help their products in the markets.
BEYOND THE BOTTOMLINE
Yet, Design Anthropology
is not solely about the figures on sales reports. It would be myopic to limit the impact of design to consumer products, when it has unwittingly infiltrated everything from the technology we use to the environment we reside in—subliminally affecting how we perceive and make sense of our world.
In the wake of
the 2000 presidential elections, AIGA started "Design For Democracy", a project aimed at putting the entire voting process under Design Anthropology's critical eye.
Ballot slips,
a requisite in any voting process, were found to be too complicated and confusing. To improve them, designers put together easy-to-follow design guidelines, such as using lowercase letters and avoiding centered type, in the hope of making it easier for voters to recognize the letters and follow running texts.
"People don't
experience democracy as an abstraction but in real form. So the design of something as seemingly inconsequential as a ballot becomes each person's experience of democracy and his understanding of it," explains Tunstall, who was actively involved in the project, on the impact of design on the voting process.
In this sense,
design is much, much bigger than products or services. In the first half of 2011, revolutions in the Middle East had the world anxiously following events on the news, web and, most interestingly, on Twitter.
The social media platform
was cast into the spotlight after being labeled as one of the key impetus for the Tahrir Square revolutionaries, for whom Twitter acted as the telephone in organizing protests.
In an article
published in the
New Yorker
, Malcolm Gladwell controversially refuted this claim, arguing that technology wasn't so much of a key force as much as just another disposable tool. Gladwell's views may not necessarily be entirely untrue; only a very small percentage of those who took to the streets had access to social media platforms. It might not be the revolution's
sine qua non
, but its immense power to connect people was revealed.
Srinivasan Ramesh,
an Assistant Professor in the Department of Information Studies at the University of California, Los Angeles, traveled to Egypt to gather numerous interviews with those involved in the protests. His findings noted that though Twitter and the web were definitely integral at the cusp of the revolution, galvanizing the masses required the revolution to appropriate other mediums, such as mobile phones and television to assure a much wider reach.
"You have to
start with culture and community, whether it is in the context of how you design technologies or even search algorithms. Also in the case of the Middle East revolutions, to understand the pre-existing networks that people have—those will be what shapes their ability to act politically," he says.
CHARTING THE FUTURE
Such notable
occurrences and changes in consumer habits suggest an increasing relevance of design, whether in the social or business context. Yet, the ability of Design Anthropology to allow greater congruity between products and needs remain somewhat tricky from a business standpoint as many companies are still grasping to comprehend what the field can provide.
Fitzpatrick,
however, remains largely optimistic, saying: "The main impediment may be the broad commercial recognition of the discipline and an understanding of what it can provide. I believe that once the benefits that can flow from the application of design that has been directed by an understanding of Design Anthropology, then there will be a growing demand for its engagement."
Design Anthropology
heralds the dawn of a new era where effective design will be a concrete possibility and no longer just lip-service paid by ineffectual verbose observations. It may seem premature to speculate the field's possible impact, but its lofty ambitions shouldn't be brushed aside. After all, design is finally in the process of understanding its greatest product and asset yet: humans.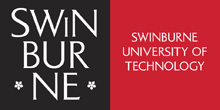 Swinburne Design has a history of cutting-edge teaching and revolutionary programs. They teach Design Anthropology, Product Design Engineering, and double-degrees in Design/Business, as well as Communication Design, Film and Television, Industrial Design, and Interior Design.

Swinburne Design launched an Industry Placement program in the 1970s, and in 2011 opened the Swinburne Design Factory in collaboration with Aalto University.

Their design research unit is one of the best in Australia, and their PhD program is internationally recognized. Swinburne Design is immensely proud of each of their thousands of graduates and their many achievements around the world.