Don't miss the latest stories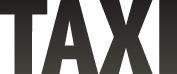 Share this
Saatchi & Saatchi: Top Retail Award for Saatchi & Saatchi Design NZ
By Saatchi & Saatchi, 04 Oct 2007
PRESS RELEASE


Saatchi & Saatchi Design in New Zealand has won the Supreme Award at the NZ Retail Interior Design Awards (NZRIDA) for their flagship store design for Trelise Cooper Kids.

NZRIDA convenor, David Muir, said the judges believed the new store raised the bar for retail design. "For young and old alike the Trelise Cooper Kids shop is a delightful wonderland of unique ideas. Creativity and imagination has triumphed to provide a lasting impression, memorable and outstanding in terms of its retail experience."

The Awards, run annually by the New Zealand Retail Interior Association, exist to promote excellence in retail design and to recognise the contribution of designers and shopfitters to the retail industry. The awards focus on meeting the needs of the target market and on creating a point of difference within today's competitive retail sector.



This was Saatchi & Saatchi Design's first store design and has received tremendous press coverage for both the agency and the client.

The concept was to create a playground for early feminine fashion, aimed at little girls from 2 - 9 years. The store itself was designed to appeal to the girls directly, putting them in charge of the shopping occasion.

Among other things, it features a glass catwalk through the middle of the store, the contents of which change by season, four completely different styled changing rooms, lower racks, a café bar and stimulus from all aspects of nature.

The shop in the Newmarket suburb of Auckland has become something of a tourist destination, appealing to all ages, from grandmums to little girls alike.
Receive interesting stories like this one in your inbox
Also check out these recent news