Don't miss the latest stories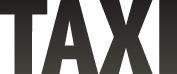 Share this
Archeworks Announces New Leadership
By Archeworks, 18 Jan 2008
PRESS RELEASE


January 2008

Archeworks co-founders and directors, designer Eva Maddox and architect Stanley Tigerman, have passed the baton to award-winning architects Sarah Dunn and Martin Felsen. Dunn and Felsen were introduced officially as new co-directors of Archeworks at a symposium on January 16, 2008 at Archeworks.

Under the leadership of Dunn and Felsen, Archeworks will operate as a do-tank to engage in an international discussion of the future of cities. It's a critical issue. At the outset of the 20th Century, 10 percent of the worldwide population lived in cities. In 2025, according to the United Nations, the number of city dwellers will likely reach 5 billion people.



Beginning with the 2008-2009 academic year Archeworks will address urban issues such as health, energy, mobility and lifestyles. The 2008-2009 school year will focus on water. Archeworks students will envision ways that Chicago can become a sustainable urban model for dealing with the global water scarcity dilemma. In subsequent years Archeworks will take on developing proposals to help Chicago to meet each of the other challenges, one issue per year.

"The unique confluence of events that shaped Chicago into the 'inevitable metropolis,' has forged a city that, however imperfect, has grown into an exemplary model for both global and regional urban ingenuity," says Felsen. "At the same time, inequitable social and environmental conditions within the Chicago Megalopolis mirror challenges facing nearly every city across the globe." Archeworks means to explore this developing urban phenomenon, and invent proposals that can effectively intervene in the most positive cultural and ecological ways.

"With a history of socially responsive projects, Archeworks is positioned to make a decided difference for long-term living conditions within the Chicago region and far beyond," Dunn says. Archeworks will continue to collaborate and share resources with public/private partners interested in social, cultural and environmental transformation. Archeworks' mission to be Chicago's alternative design school that looks at design in a multidisciplinary, holistic, ethical manner will continue under the leadership of Dunn and Felsen.

Dunn and Felsen are founding principals of UrbanLab in Chicago. UrbanLab is an award-winning design firm that has designed civic, commercial and residential projects. Recently, UrbanLab won the History Channel's 2007 national City of the Future competition, and Felsen won the 2007 Dubin Family Young Architect Award from the AIA Chicago. Both Felsen and Dunn are graduates of the Graduate School of Architecture, Planning and Preservation (GSAPP) at Columbia University in New York City. Felsen is an Associate Studio Professor at the College of Architecture, Illinois Institute of Technology, and Dunn is an Assistant Professor at the School of Architecture, College of Architecture and the Arts, University of Illinois at Chicago.
Receive interesting stories like this one in your inbox
Also check out these recent news