Don't miss the latest stories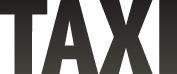 Share this
PTC Introduces ProductView™ Visual Collaboration Software
By PTC, 05 Jun 2008
PRESS RELEASE


June 2008

The Product Development Company®, introduced ProductView 9.1, the newest version of PTC's visual collaboration software. With its breakthrough performance gains, intuitive task-focused user interface and unique MCAD-ECAD collaboration capabilities, this release enables a customer to gracefully adapt to their changing visual collaboration needs without having to install disparate tools or develop custom integrations. PTC is the only company that offers one scalable visual collaboration platform, which also contributes to a broader, integral PTC® Product Development System (PDS). ProductView 9.1 accelerates a manufacturer's ability to gain product insight in order to improve decision making and reduce time to market of new products.

Product development is a highly visual activity and manufacturers have often struggled with multiple technology solutions to support the various forms and complexity levels of visual information required by different stakeholders. PTC's ProductView 9.1 alleviates these challenges by offering an ultra scalable visual collaboration platform that supports customer needs ranging from simple desktop viewing to the interactive exploration of massive million part digital mockups. Its scalability means that ProductView 9.1 allows for loading volumes of viewable data previously unachievable, increases overall productivity with superlative performance, and extracts the most value from customers' existing hardware investment.

Additionally with this release, the ProductView 9.1 family achieves an industry-first through its support of the ProSTEP IDX (Interdomain Design Exchange) standard. With this capability, PTC becomes the first provider of mechanical computer-aided-design (MCAD) solutions to adhere to this openly defined method for communicating incremental design changes bi-directionally between the mechanical and electrical domains. This optimizes customers' ability to preview and assess the potential cross-functional impact of design changes and avoid costly errors.



ProductView MCAD Professional, a key component of the ProductView 9.1 family, offers the following new capabilities and usability enhancements:


New, intuitive task-based user experience aligned to the Microsoft® Office 2007 user interface paradigm


Hierarchical visual navigation and drill-down using unique 3D thumbnail capabilities


Automatic multi-weight re-purposing and improved file compression capabilities enabling fast information access tailored to individual's roles


Multi-core readiness by parallel threading of computational processes, taking full advantage of today's multi-core CPUs and delivering stunning performance


Enhanced queries on spatial proximity and meta-data to provide interactive real-time graphical reports and reduce visual complexity


Improved construction geometry creation, reuse, and management, useful for taking measurements and interrogating designs


Model-based Design (MBD) visualization including enhanced support for annotated models, access to view manager information from Pro/ENGINEER and understanding the association between annotation and model geometries


Optional 64-bit support of massive digital mockups (consisting of over one million parts and one billion polygons)


Smart tools for rapid creation of exploded views


Optional toolkits for embedding ProductView into Web, Java, and Microsoft Office applications

"The ultra-scalable architecture of PTC's ProductView 9.1 clearly demonstrates superlative performance for opening and displaying large 3D models," said Jeff Zemsky, PLM program manager, PlugPower. "The new user interface provides more capability and power while making many tasks easier. This release truly establishes PTC as the foremost provider of visual collaboration software."

"During this past year, PTC has been working to consolidate its Division® and InterComm® products under the umbrella of ProductView, providing customers one complete platform for visual collaboration," said James Heppelmann, executive vice president and chief product officer, PTC. "ProductView 9.1 is a significant milestone towards realizing our vision of providing industry-leading solutions for digital development activities that require intensive visual display and manipulation. PTC customers deploying the new ProductView MCAD Professional solution will accelerate their ability to gain product insight and improve decision making ability – two critical aspects of optimizing product development processes."

ProductView 9.1 and ProductView MCAD Professional Product Availability

ProductView 9.1 and ProductView MCAD Professional is scheduled to be available September 2008. The timing of any product release, including any features or functionality, is subject to change at PTC's discretion.
Receive interesting stories like this one in your inbox
Also check out these recent news