Don't miss the latest stories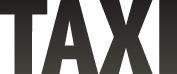 Share this
Lucie Awards Presents the 2008 IPA Nominees
By lucieawards, 24 Sep 2008
PRESS RELEASE
September 2008
The International Photography Awards (IPA) announced the Nominees for the International Photographer of the Year, The Discovery of the Year and the Deeper Perspective Award for 2008.
The winners will be announced at the Lucie Awards on Monday evening, October 20, 2008 at the Avery Fisher Hall in Lincoln Center.
The Lucie Awards, presented by Pilsner Urquell, celebrate their 6th year anniversary. In addition to the winners of this competition, honorees will be recognized at the ceremony.
The Lucie Awards, produced by the Lucie Foundation, (a non-profit, charitable foundation), salute the achievements of the world's finest photographers, discover emerging talent through the International Photography Awards and promote the appreciation of photography worldwide.
There were almost 23,000 submissions in competition this year from 124 countries around the world. Hossein Farmani, founder of the Lucie Awards commented, "We are so excited that the Lucie Awards have attracted not only such a vast quantity of entries, but even more importantly such a high quality of creative work from so many photographers around the globe.
Each year brings to light the high level of interest in so many categories of outstanding photography."
Nominees for International Photographer of the Year are: Mark Holthusen, Livia Corona, Paolo Pellegrin, Brent Stirton, Oleg Dou (Duryagin), David Burdeny, Nadav Kander, and Nick Veasey.
Nominees for Discovery of the Year are: Benny Haryanto, Marcin Stawiarz, John Delaney, Faisal Almalki, Weronika Gesicka, Lung Liu, and Rachel Blaser.
Nominees for the Deeper Perspective Photographer of the Year are: Brent Stirton, Justin Maxon, Jimmy Williams, Malcolm Gilbert, Claire Martin, and Henrieta Haniskova.
IPA prizes include $10,000 for the International Photographer of the Year Award provided by AtEdge, $5,000 prize to the Discovery of the Year Award, provided by Pilsner Urquell and $5,000 provided to the Deeper Perspective Photographer of the Year.
The winners are published in the IPA Annual book distributed throughout the international photography community.
............................................................................
Read LUCIE AWARDS ARTICLES on TAXI Design Network
Lucie Awards Announces Partnership with HP
............................................................................
Receive interesting stories like this one in your inbox
Also check out these recent news