Don't miss the latest stories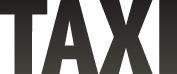 Share this
Moda Entertainment Licenses Paper Studio Press For Greta Garbo
By Paper Studio Press / AG, 05 Mar 2009
PRESS RELEASE


March 2009

LicenseBox has completed the licensing deal on behalf of its client; Greta Garbo, with Paper House Press for a paper doll tribute to Classic Hollywood Icon Greta Garbo. It is scheduled to be published in Fall 2009 to be sold in specialty stores and catalogues.

"Paper Studio Press is delighted to be working with MODA Entertainment and Licensebox in creating a paper doll tribute to the glorious silver screen legend, Greta Garbo. MODA's enthusiasm and support has enriched our creative process and we look forward to presenting the finished paper doll book by the talented fashion illustrator, Norma Lu Meehan, later this year." said Jenny Taliadoros, owner of Paper Studio Press.

Greta Garbo, arguably the most beautiful woman to ever appear on the silver screen will become a paper doll book created by one of the outstanding artists of today, Norma Lu Meehan.



Norma Lu's exquisitely detailed work has been the basis of several museum paper doll books and make the artist extremely well qualified to render Garbo's costumes accurately and with true fashion flair.

Famed Hollywood designer, Adrian, created Garbo's film wardrobes in such famous films as Camille, Anna Karenina, Grand Hotel, Mata Hari and Ninotcha.

Garbo came from Sweden when movies were still silent and her incredible beauty and dramatic emoting made her a sensation. When she made Anna Christie the advertising campaign proclaimed 'Garbo Talks' and she conquered talkies. The star famously shunned publicity with her famous tagline, "I vant to be alone," and after her retirement from the movies in 1941, she spent the rest of her long life dodging the press.

Norma Lu's Greta Garbo paper doll book will celebrate the great beauty and the glorious fashion image the legendary star created on the screen.

"We are so pleased with the work of Paper Studio Press which compliments and adds to the current Greta Garbo brand and program." said Richard Zampella, CEO of MODA Entertainment.
Receive interesting stories like this one in your inbox
Also check out these recent news