Don't miss the latest stories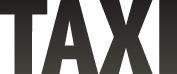 Share this
3DFF Honors Disney's Up Movie In Closing Celebrations
By The Dream Factory Studio / AG, 01 Jun 2009
PRESS RELEASE


June 2009

The world's first touring 3D Film & Interactive Festival (3DFF), has concluded its fifteen city tour with a blowout celebration at the Cannes Film Festival in honor of Disney's 'Up' becoming the first 3D stereoscopic animated feature film to open the sixty-two year old event.

The historic premier was followed with ten nights of groundbreaking 3D nightclub & lounge activations at the star studded Nikki Beach Club located on the Palais des Festival, where 3D VIP's danced the night away equipped with 3D glasses and content provided by several of the world's leading 3D technology companies including: RealD, Hyundai IT, DDD, PassmoreLab, Alienware, The Dream Factory, and 3ality Digital, who made history in 2007 by screening the first live-action 3D movie ever shown at Cannes (U2 3D).



With a focus on filmmaker education through its non profit 3D Academy of Stereoscopic Arts and Sciences initiative, 3DFF is proud to feature content created by its supporters who take an interest in education like PassmoreLab, a San Diego-based 3D production studio that specializes in 2D to 3D content conversion, as well as custom-designing Red 3D camera rigs used for conventional 3D production as well as for capturing underwater imagery, extreme sports and cave exploration stereography.

Also 3D pioneer 3ality Digital, who recently announced an industry-wide training program, called 3D IQ, designed to teach production and broadcast personnel how to work in the new medium using many of their own breakthrough technologies. Long time 3DFF supporter DDD, hosted several instructional seminars at Cannes about 3D digital distribution opportunities and the future of 3D TV and PCs in the home.

3DFF Festival Director and Founder, Christopher Crescitelli, spoke to reporters from Cannes' world famous red carpet stating: "We are honored to be here at Cannes representing some of the most brilliant and creative minds in the industry during this pivotal and exciting time for the 3D movement at large."

Crescitelli went on to further comment, "While the spotlight tonight belongs to The Walt Disney Company, 3DFF is here to remind the international film community not to forget about the many independent artists and visionaries out there who are constantly pioneering new ways to entertain us with immersive experiences that rival anything you have seen to date. With the launch of 3D computers and laptops later this year, I think the best part of this creative explosion has yet to come."

3DFF aims to illuminate the future of entertainment to consumers and industry VIP's when it launches its season two program entitled, '3DFF Reboot,' which will debut at the 2nd Annual 3D Entertainment Summit in Los Angeles this September. The tour will continue year round with stops in Toronto, London, Orlando, Park City, Miami, Austin, Las Vegas, San Francisco, New York, Palm Springs, Cannes and Berlin.
Receive interesting stories like this one in your inbox
Also check out these recent news