Don't miss the latest stories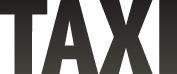 Share this
Michael Rooks Joins High Museum Of Art
By High Museum Of Art / AG, 19 Nov 2009
High Museum of Art has appointed Michael Rooks as the new Wieland Family Curator of Modern and Contemporary Art. Rooks will officially join the High in January 2010.

In the earlier part of his career, Rooks has held curator positions at the Museum of Contemporary Art Chicago, The Contemporary Museum Honolulu, and at the Honolulu Academy of Arts. Most recently, he served as Chief Curator and Director of Exhibitions and Artist Relations at Haunch of Venison, a contemporary art gallery in New York.

As curator at The Contemporary Museum, Rooks initiated Hawaii's first international artist project series with major outdoor works by Taiwanese artist Michael Lin and British artist Paul Morrison, and he served on the advisory board of the University of Hawaii's international artists' residency program.


While at the Museum of Contemporary Art Chicago (MCA), Rooks was responsible for a dozen exhibitions, including the retrospective "H. C. Westermann." As co-author of the Westermann catalogue raisonné and other publications on Westermann, Rooks is the leading authority on this highly influential but still under-recognized American artist. Also at MCA, Rooks organized "Roy Lichtenstein: Interiors," a posthumous survey focusing on Lichtenstein's late work; "War: What is it Good For," the first museum response to the Iraq war; and "AA Bronson: Negative Thoughts," Bronson's first solo show in a museum.
As Wieland Family Curator of Modern and Contemporary Art, Rooks will be responsible for the High's growing collection of modern and contemporary art, now totaling more than 2,300 works. Significant holdings include works by Michaël Borremans, Chuck Close, Ellsworth Kelly, Agnes Martin, Gerhard Richter, Sean Scully and Fred Wilson. The collection was recently enhanced by a gift from Herbert and Dorothy Vogel, New York-based collectors who are donating artworks to museums across the United States as part of a philanthropic program called "50 Works for 50 States." The Vogels' gift to the High included works by Richard Tuttle, William Anastasi and Stephen Antonakos, among others.
Rooks received both a Master of Arts degree in modern art history, theory and criticism (1995) and Bachelor of Fine Arts degree (1988) from the School of the Art Institute of Chicago. He has lectured on postwar and contemporary art at museums and university campuses in the United States , most recently at the University of Chicago 's Smart Museum. In addition, Rooks has conducted public interviews with contemporary artists including Gilbert & George, Yoshitomo Nara and Art Spiegelman for audiences in Chicago and Honolulu. Besides authoring and contributing to four monographs on H. C. Westermann, Rooks has written about the work of Roy Lichtenstein, most recently in a major monograph published by Kunsthaus Bergentz, and is co-author of the exhibition catalogue "Situation Comedy: Humor in Recent Art," a group show that Rooks co-curated for Independent Curators International (iCI).
Receive interesting stories like this one in your inbox
Also check out these recent news