Don't miss the latest stories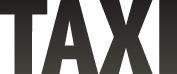 Share this
Manchester Art Gallery To Showcase Art From India, China And Japan
By Manchester Art Gallery / AG, 25 Nov 2009
Manchester Art Gallery will present an exhibition of major contemporary works from China, India and Japan from the Frank Cohen Collection. Facing East showcases eleven groundbreaking paintings and sculptures by some of the world's leading artists, many of which have rarely been on public display.

Frank Cohen is one of Britain's leading collectors of contemporary art, often referred to as the 'Saatchi of the North'. His collection of contemporary art contains over a thousand works by major international artists, as well as works from emerging contemporary artists. This new exhibition at Manchester Art Gallery, curated by David Thorp, provides an exciting opportunity to see highlights from the Collection by a group of carefully selected current and future global art stars. This is the first exhibition of works from the Frank Cohen Collection to be held in the art collector's home town.

On display will be work by London-born, New Delhi-based artist Bharti Kher. The Skin Speaks A Language Not Its Own (2006) is a life-size elephant; its skin made entirely out of bindis. The exhibition also features Blue Painted Head (2007) and Gilded Head (2007), two huge fibreglass heads by Ravinder Reddy, one of India's most celebrated contemporary artists. He An's Matrix (2007), a work comprising fibreglass figures inspired by kung fu fight scenes from The Matrix, is also on show alongside Between Men and Animal (2005), an oil painting of laughing, mocking faces by internationally recognised Chinese artist Yue Minjun. Prolific Japanese artist Takashi Murakami is represented with a painting Army of Mushrooms (2003) and a sculpture Kitagawa- Kun (2002).


Frank Cohen is widely known as one of the most influential collectors of international contemporary art, with a reputation for staying ahead of the trends in the contemporary art market. He has been collecting contemporary British art for over 30 years, and more recently has taken an interest in the work of up-and-coming artists from China, India and Japan.
Since 1997, Frank Cohen's art collection has been his full-time occupation. In 2003 Cohen was a judge on the panel for the Turner Prize. In 2007 he opened Initial Access, an exhibition space to present works from his collection to the public. Works from the Frank Cohen Collection have also previously been shown at Tate, the Guggenheim, New York and the Art Institute of Chicago.
Manchester-born Cohen has always maintained strong links to the Northwest and the Midlands. He said, "I have waited for this moment for a very long time. I consider Manchester to be my home, and it makes me very proud to be able to show some of my collection at Manchester Art Gallery, which I believe is the best institution in the city. I hope that the visitors enjoy the works as much as I do."
This exhibition is one of the first in a series of exhibitions about collecting art that will be shown at Manchester Art Gallery over the next few years.
Receive interesting stories like this one in your inbox
Also check out these recent news