Don't miss the latest stories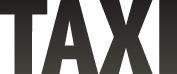 Share this
Industry Gallery Presents "Hands On"
By Industry Gallery / AG, 22 Mar 2010
20 March 2010 - 08 May 2010

"Hands On" is the first solo U.S. exhibition for renowned and innovative Dutch designer Tejo Remy, a founding designer at the Droog Design collective, and René Veenhuizen, his design partner of the past decade. This exhibtion will premier a prototype for a new series of poured concrete furniture.

Atelier Remy & Veenhuizen, based in Utrecht, the Netherlands, is critically acclaimed for its product and furniture design, and noted for using simple materials in strikingly original ways. "Hands On" will feature approximately a dozen works created from concrete, bamboo, tennis balls, and old woolen blankets.

"Hands On" includes several works based on Atelier Remy & Veenhuizen's public and private commissions over the past decade, among them: a picnic table and two benches, inspired by the "Leaf Furniture" originally created for a children's health care institution; a large tubular bench made from tennis balls based on a series made for the Museum Boijmans Van Beuningen in Rotterdam; and, a geometrically irregular slat wood "Reef Bench" derived from a series created for a secondary school.



The exhibition will also feature two "Accidental Carpets" made from recycled blankets, chairs constructed from wide bamboo slats (two of only six made), and a prototype from a new series of poured concrete furniture. Remy & Veenhuizen prefer hands on experimentation and avoid designing with computer assistance. In their large, one-room, light-filled studio just outside the historic core of Utrecht, they bend, fuse, glue, and manipulate fabric, glass, wood, cement and other materials, creating, testing and fabricating new designs.

"When all the things with which we surround ourselves on a daily basis are seen as materials with which to build on further," says Remy, "the world becomes one great toolbox."

"Tejo and René continue to generate some of the today's most inventive and talked about design work," said Industry Gallery owner Craig Appelbaum.

"They are endlessly experimental and their work continues to expand the vocabulary of contemporary design in provocative ways."
Receive interesting stories like this one in your inbox
Also check out these recent news