Don't miss the latest stories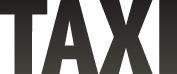 Share this
Palcache Clues Spotted in Seattle
By Palladium, 27 Jun 2006
Palcaching, the first retail version of the internationally-played geocaching sport, awards free shoes and cash prizes to people spotting its unique clues as they travel major city streets and parks in the U.S.

Lynchburg, VA -- Seattle, WA is the next major city to launch palcaching, the first retail version of the international geocaching sport.

Palladium, a euro-style travel shoe brand, is giving away free shoes and cash prizes to people spotting palcaching clues as they travel city streets and parks. Clues like "Watch out for the troll." (Seattle), "A dead president will grant your wish." (New York), "Handicapped drivers sold it for parking." (Atlanta), "No dictator here, but countless queens." (San Francisco), "No one actually buys wood here." (Portland), and "Roebucks paid for this park." (Chicago).

Palcache clue sightings popped up this spring in New York and rapidly spread to Atlanta, San Francisco, Portland and Chicago. Sharp-eyed urbanites find them in odd places - next to trash cans, under bridges, stuck to change, hanging from sign posts - even on people's clothing. These seemingly meaningless phrases and a website address or set of map coordinates are leading to real treasure.


Palcaching is Palladium's version of geocaching, an under the radar game where thousands of players are using their GPS (Global Positioning System) units to find caches - containing anything from poetry to cash - hidden in locations around the globe. It is one of the fastest growing leisure activities in the world. But unlike geocaching, palcaches are hidden in urban and suburban locations as opposed to rural, public and private properties. Another important difference is that palcaches are never empty, as each is marked with a unique code. When you find a cache and enter its code on the Palladium shoes website, you win prizes including cash, free shoes and discounts.
Longitude and latitude coordinates leading to specially-coded palcache (ammo) boxes can also be found at Palladium retailers and via the brand's website. The rules are simple: find the right palcache boxes, write down the codes, enter the codes, and redeem prizes online.
Amy Gallagher, marketing director for Consolidated Shoe Co. of Lynchburg, VA, Palladium's parent, said, "Palladium shoes are fashionable, casual shoes that are fast becoming the shoe of choice for individuals who consider themselves global citizens and urban nomads. We are thrilled Seattle is joining New York, Atlanta, San Francisco, Portland, and Chicago to play palcaching."
Note: B-roll and photo images of cache placement available.
Receive interesting stories like this one in your inbox
Also check out these recent news