Don't miss the latest stories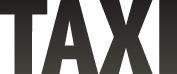 Share this
e frontier Releases Anime Studio 5
By e Frontier, 07 Sep 2006
e frontier, America Inc., today announced the release of Anime Studio 5, a 2D animation and cartoon creation software. Anime Studio utilizes a unique and revolutionary "bone rigging" system normally found only in 3D graphics software that streamlines the animation workflow, reduces production time, and saves money by requiring a smaller team of animators than normally used in animation.

Powerful manipulation and drawing tools can be used with digital photos to create cut out animations similar to Jibjab.com and SouthParkStudios.com. Importing of drawings, movies and sounds to create high-quality and entertaining animations has also been made easy with Anime Studio.
Anime Studio was previously known as "Moho", a respected name in the animation community that has been used by professionals and studios to create feature films, short films and commercials.


GreyKid Pictures Director Stu Gamble said, "Anime Studio's ease of use and excellent features enables us to produce high quality animation at an international level. It is the true hybrid of 2d and 3d animation; the results that the software produces are second to none. The only thing that limits its use is your imagination."
Mike Clifton, creator of Moho and Anime Studio said, "Anime Studio empowers digital artists of all skills and levels with the ability to animate." e frontier VP of Sales Mark Leitch said, "Anime Studio makes exporting to the web and other popular movie formats easy. I expect users to share their home made animations on popular viral sites like YouTube.com and portable devices like Apple's™ Video iPods."
Receive interesting stories like this one in your inbox
Also check out these recent news