Don't miss the latest stories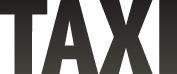 Share this
Wikipedia: Hackers and Plagiarism
By Wikipedia, 07 Nov 2006
It's been a rough week for Wikipedia, with critics suggesting that the open Web encyclopedia is too open.

First, a critic claimed he found dozens of instances of plagiarism in the online encyclopedia. If that weren't enough, the site was infected with a worm, and users received spam directing them to a fake Wikipedia page containing malware.

Hackers created a bogus German edition of Wikipedia, de.wikipedia.org, which featured a link promising protection against the new version of Blaster worm. The link actually included malicious code, created to infect PCs, according to SophosLabs. Hackers then sent German computer users spam that appeared to come from Wikipedia and included warnings about the worm. It linked to the fake Wikipedia page.

Sophos said its global network of spam traps intercepted the message. The security company reminded users to be skeptical of unsolicited e-mail--and what they read on the Internet.

"The good news is that the authorities at Wikipedia quickly identified and edited the article on their site," Graham Cluley, senior technology consultant for Sophos, said in a statement. "Unfortunately, however, the previous version of the page was still present in the archive and was continuing to point to malicious code. The hackers were thus able to send out spam pointing people to the page on Wikipedia, and try and lead them into infection."

Wikipedia has since deleted the archived page.

Cluley said the openness of Wikipedia and similar sites, which allow anyone to create and modify definitions and biographies, "makes them terrific, but can also make them less trustworthy."


"In this case, it wasn't just that the information posted in Wikipedia's articles was misleading, it was downright malicious," Cluley said. "Everyone should exercise caution and ensure they have appropriate defenses in place to protect their computer systems. Additionally, people should remember that if there really is a new threat on the Internet, you're likely to hear about it first from the security companies, not an online encyclopedia."
In the meantime, Wikipedia editors responded to a report by Daniel Brandt, which stated that several articles in the online encyclopedia had been plagiarized.
Michael Snow, a Wikipedia contributor and newsletter writer, said editors removed plagiarized portions of the articles Brandt identified and in some cases deleted entire articles.
Some content was from the public domain and merely required attribution, according to Snow. In a few cases, Brandt, a longtime critic of Wikipedia and Google, acknowledged that authors from other sites might have copied text from Wikipedia. Other content appeared to violate copyright protections, Snow said.
Brandt used Scroogle, a Google scraper, to search for sentences he found on Wikipedia and explained in a written report how he concluded that up to 1% of the articles on Wikipedia have plagiarized content.
Wikipedia policy states that there is "no tolerance for copyright violations."
In one case, users discovered that a Wikipedia contributor and administrator had placed copyrighted text into articles, apparently believing a statement on www.nobel-winners.com that said the text was available under the GNU Free Documentation License.
The site changed its posting policies last year after an entry wrongly stated that a former administrative assistant to Robert F. Kennedy was linked to the assassinations of both Robert F. Kennedy and his brother, President John F. Kennedy.
Receive interesting stories like this one in your inbox
Also check out these recent news