Don't miss the latest stories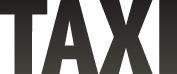 Share this
Apple iBooks Enhance Learning in Broward Public Schools
By Apple, 29 Jul 2005
CUPERTINO, California and BROWARD COUNTY, Florida -- Apple® today announced that it will supply 30,000 new iBook® G4s to Broward County Public Schools for use by all of its students in kindergarten through twelfth grade. The iBooks will greatly increase students' access to the latest technology for learning, authoring and communication.

"We're excited to work with Broward County to provide students with the best learning tools available," said Tim Cook, Apple's executive vice president of Worldwide Sales and Operations. "Thousands of schools across the country have improved academic achievement with the help of Apple's education solutions, and the addition of 30,000 iBooks will do much to help provide students with necessary 21st century skills."


"As one of the nation's leading school districts, Broward County Public Schools has long used technology to enhance teaching and learning," said Dr. Frank Till, superintendent of Broward County Public Schools. "The new iBooks are ideally suited to meet the needs of our students, and demonstrate Apple's commitment to education."
Designed with education in mind, the new iBook is encased in a sleek, durable polycarbonate plastic enclosure and offers improved performance with either a 1.33 GHz or 1.42 GHz PowerPC G4 processor. Providing up to six hours of battery life for all-day use in the classroom, iBook features AirPort® Extreme 54 Mbps 802.11g wireless networking. Every iBook also comes preloaded with Mac OS® X and iLife® '05, allowing students and teachers to make the most of digital movies, photos and music in school projects and presentations. The lightweight iBook fits easily in a backpack and its slot-load optical drive has no protruding trays or doors that can break. The new iBook also includes a scrolling TrackPad to easily scroll through long web pages or pan across large photographs and Apple's Sudden Motion Sensor technology to help protect a spinning hard drive if the notebook is accidentally dropped.
Apple ignited the personal computer revolution in the 1970s with the Apple II and reinvented the personal computer in the 1980s with the Macintosh. Today, Apple continues to lead the industry in innovation with its award-winning desktop and notebook computers, OS X operating system, and iLife and professional applications. Apple is also spearheading the digital music revolution with its iPod portable music players and iTunes online music store.
Receive interesting stories like this one in your inbox
Also check out these recent news