Don't miss the latest stories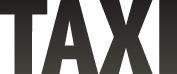 Share this
Fox Broadcasting Company Restructures Top Entertainment Posts
By Fox, 10 Jul 2007
PRESS RELEASE

LOS ANGELES--(BUSINESS WIRE)--Fox Broadcasting Company has promoted Peter Liguori to Chairman, Entertainment, and has named highly regarded network programmer Kevin Reilly President, Entertainment, in a restructuring designed to add depth to the senior ranks of the network as it navigates the rapidly changing television landscape. The appointments were announced today by Peter Chernin, President and Chief Operating Officer of News Corporation.

"The television industry has changed more in the last five years than in the past 20," said Mr. Chernin. "We need to be structured in a way that puts us in the best position take advantage of the myriad new opportunities digital technology has afforded the broadcast television business. When Peter Liguori approached me with the idea of re-teaming with Kevin Reilly, I thought it was a bold move to redefine the structure of the network behind a pair of dynamic executives who have a proven track record of advancing the medium."

Mr. Liguori and Mr. Reilly had a highly successful pairing at News Corp.'s FX (2000-03), where Mr. Liguori was President and CEO and Mr. Reilly was President of Entertainment. Together they developed some of television's most heralded programming, including "The Shield" and "Nip/Tuck," and took FX from a nascent basic cable network to one of the most successful and critically acclaimed networks on television.

Mr. Reilly will report to Mr. Liguori, who in his new role as Chairman of FOX will expand his duties to developing new models for FOX broadcast content to best leverage the brands across all emerging platforms. Mr. Liguori has been President of Entertainment for FOX since March 2005 and has presided over two seasons during which the network finished first among the coveted Adults 18-49 demographic, the entertainment division reached record profitability and the company set Upfront advertising records. Before his years at FX and FOX, Mr. Liguori headed Consumer Marketing at HBO and worked in advertising at Ogilvy & Mather and Saatchi & Saatchi.



"I'm thrilled to be working with my good friend Kevin again. We have complementary strengths, but more importantly, we have fun working together and we enjoy sharing that spirit with the rest of the team," said Mr. Liguori. "FOX is television's premier brand and I am excited to take on a role that requires more long-term strategic vision at a time when FOX has the opportunity to become an even bigger force in this quickly evolving media landscape."

Mr. Reilly most recently served as President of Entertainment for NBC (2004-07). Throughout his career, Mr. Reilly has distinguished himself as a legitimate hit-maker, having developed and supervised some of the most successful and heralded programs in TV history - most recently including "Heroes," last season's top-rated freshman series in both total viewers and Adults 18-49. The Emmy Award-winning "The Office", as well as "My Name is Earl" and "Deal or No Deal", are among Reilly's recent hits. During an earlier stint at NBC, he had a hand in developing some of the network's seminal programs, including the pilots of "ER" and "Homicide: Life on the Street" and supervising the first season of "Law & Order." Prior to his years at FX, Mr. Reilly was President of Brad Grey Television, where he shepherded several hits including the pilot for the groundbreaking HBO series "The Sopranos."

"I couldn't be happier to rejoin Peter Chernin and the Fox family and to collaborate again with my good friend Peter Liguori, who shares my view of being competitive by being creatively adventurous," said Mr. Reilly. "The company has a top-down vision and the network has a collaborative environment and winning track record fostered by Peter Liguori, which I personally look forward to as a refreshing change of pace, and have no doubt will be the formula to keep FOX the leader on all fronts for years to come."

Fox Broadcasting Company (FOX) is a unit of News Corporation. FOX finished the 2006-2007 season as the No. 1 network for the third consecutive year among Adult 18-49 viewers, while continuing to dominate all network competition in the more targeted Adults 18-34 and Teen demographics. FOX airs 15 hours of primetime programming per week as well as late night entertainment programming, major sports and Sunday morning news.

News Corporation (NYSE: NWS, NWS.A; ASX: NWS, NWSLV) had total assets as of March 31, 2007 of approximately US$62 billion and total annual revenues of approximately US$28 billion. News Corporation is a diversified entertainment company with operations in eight industry segments: filmed entertainment; television; cable network programming; direct broadcast satellite television; magazines and inserts; newspapers; book publishing; and other. The activities of News Corporation are conducted principally in the United States, Continental Europe, the United Kingdom, Australia, Asia and the Pacific Basin.
Receive interesting stories like this one in your inbox
Also check out these recent news