Don't miss the latest stories
Share this
Google CEO Sundar Pichai Responds To Employee Walkouts That Occurred Worldwide
By Yoon Sann Wong, 02 Nov 2018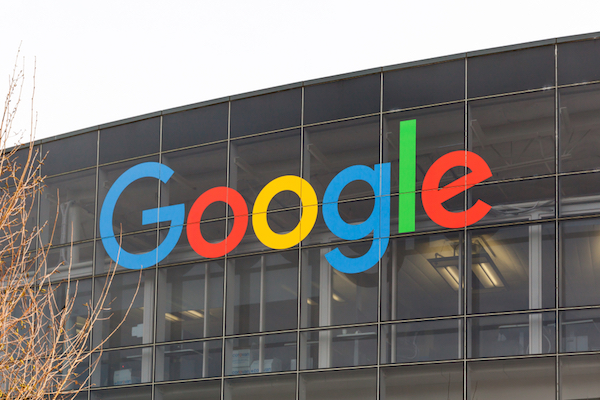 Images via JHVEPhoto / Shutterstock.com
Yesterday, Google employees
around the world staged a walkout from their offices to oppose the tech giant's unfavorable
workplace culture
.
The massive protest
surfaced in response to a report by
The New York Times
, which revealed that Andy Rubin—former Google executive and the "Father of Android" who had been accused of sexual misconduct—was awarded a US$90 million exit package.
According to CNBC,
a spokesperson for Rubin explained that the ex-Googler had never been informed of any misconduct while at the company and left on his own accord.
Shortly after the protests,
Google CEO Sundar Pichai responded to the events while on stage at the DealBook conference in New York City. He admitted that when it came to handling sexual harassment accusations and other inappropriate behavior within the company, Google "didn't always get it right."
"There's anger and frustration
within the company," Pichai affirmed, adding that Google is "committed to doing better."
After the aforementioned
New York Times
article broke, Pichai sent an email to each Google employee, conveying the company's stance on inappropriate workplace behavior. Inside the email, the CEO noted that Google had fired 48 employees over the last two years for sexual misconduct, of these, 13 were "senior managers and above," where none received any exit package.
In the recent #GoogleWalkout,
employees demanded greater transparency with regards to how the company manages sexual assault allegations involving its staff.
Live in New York where hundreds of Google engineers and other workers walk off the job to protest the internet company's lenient treatment of executives accused of sexual misconduct.

Posted by TIME on Thursday, November 1, 2018
We, Google employees and contractors, will walkout on November 1 at 11:10am to demand these five real changes. #googlewalkout pic.twitter.com/amgTxK3IYw

— Google Walkout For Real Change (@GoogleWalkout) November 1, 2018
"Not OK Google" and "Time's Up" being written on the grounds of Google headquarters during #GoogleWalkOut. Employees are demanding clear and inclusive process for reporting sexual misconduct safely and anonymously. Watch LIVE: https://t.co/Eq3vjEF1j7 pic.twitter.com/6Cuc8xtTCS

— NBC Bay Area (@nbcbayarea) November 1, 2018
Wow. Story to watch today: Google employees all over the world walking out at 11 am local time to protest the company's handling of sexual misconduct as revealed by @daiwaka and @ktbenner. Pics from #googlewalkout Dublin: https://t.co/dJBmuI4fdz

— jodikantor (@jodikantor) November 1, 2018
Time is up @googlewalkout #GoogleWalkout pic.twitter.com/WHSj6U8NOr

— Briana Wallace (@BrianaWallace) November 1, 2018
From #googlewalkout to #dealbook with Google CEO Sundar Pichai. "Obviously it's been a difficult time. There is anger and frustration within the company. We all feel it. I feel it too. We set a very high bar and clearly didn't live up to it." pic.twitter.com/LWATjW9y7d

— Erin Griffith (@eringriffith) November 1, 2018
[via
CNBC
, main image via
JHVEPhoto / Shutterstock.com
]
Receive interesting stories like this one in your inbox
Also check out these recent news