Don't miss the latest stories
Share this
Samsung Gets Called Out For Seemingly Stealing Apple's Icon Designs
By Mikelle Leow, 08 Jan 2020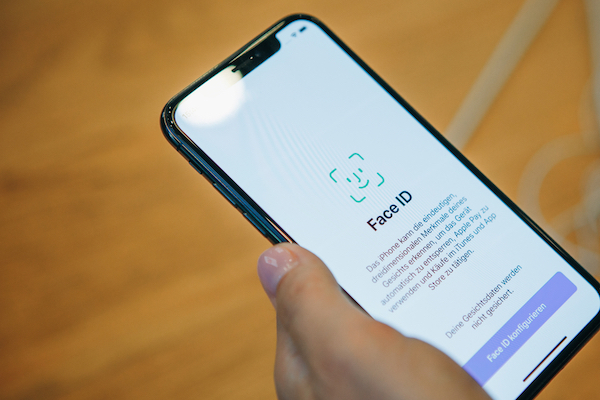 Image via franz12 / Shutterstock.com
Apple and Samsung
have been locked in numerous debates about who copied whom, but Samsung's recent keynote at CES 2020 in Las Vegas seems to place the South Korean company on the unflattering end.
On Tuesday,
Samsung's head of consumer electronics R.S. Kim introduced Samsung Pass, its password management service, unwittingly conjuring up a sense of déjà vu among those in attendance.
As pointed out
by online publications like
Business Insider
and
AppleInsider
, Samsung seemed to have borrowed its new icon designs from Apple's Face ID and Touch ID graphics. What's notable is that Samsung's facial and fingerprint recognition icons were different in the past.
.@Apple your icon design is super original. This is the old #Samsung Default Contact icon VS. The new #Apple Face ID icon. #FaceID #iPhoneX pic.twitter.com/sN6HINW5ki

— andre (@andrecq417) October 3, 2017
Aside from
a similar fingerprint icon, Samsung Pass' image for facial recognition comprising an open rounded rectangle with a smiley face in the center is remarkably like Apple's version.
While some might
argue that smiley faces aren't uncommon, they usually feature smaller eyes and no noses. Samsung's variation, though, comes with elongated peepers and a visible nose.
The Face ID icon was
also
trademarked
by Apple in 2018, and its filing details a "stylized face design contained within a broken lined square with rounded edges" for "secure biometric authentication and password management." All aspects were delivered by Samsung for its new icon.
The face
on the Face ID icon, as longtime Apple users might know, is an extension of the icons designed by Susan Kare for the Mac in 1984 and 1997. It also appears on Mac's default Finder file manager.
Twitter user @ImMrFrancesco
additionally shared that Samsung seemingly borrowed Apple's heart-shaped Health icon, and then flipped it to create one of the images on the Samsung Pass slide.
This is not to
say Apple has been completely original with its icon creations. As reported by
AppleInsider
, it still uses the Power/Standby icon adopted from the
ISO
.
Samsung straight up stole the Face ID icon pic.twitter.com/ifGcIDxIlb

— Parker Ortolani @ CES (@ParkerOrtolani) January 7, 2020
Hey Samsung, those icons look a little familiar… pic.twitter.com/TPY5EJzXIJ

— MacRumors.com (@MacRumors) January 7, 2020
.@Samsung 🤔 pic.twitter.com/FNrZzccMTy

— ᴺᴼᵀ Jony Ive (@JonyIveParody) January 8, 2020
Samsung, please be yourself. pic.twitter.com/55PbpPEwAD

— Ice universe (@UniverseIce) January 8, 2020
Face ID and Touch ID are not the only icons Samsung copied. They just flipped this heart icon previously used in Apple Maps and made it outlined. So creative 🙄 pic.twitter.com/Gdn3sRum8H

— Fran! (@ImMrFrancesco) January 8, 2020
[via
AppleInsider
and
Business Insider
, images via various sources]
Receive interesting stories like this one in your inbox
Also check out these recent news