Don't miss the latest stories
Share this
Karlie Kloss Gets Shaded On 'Project Runway' With Scathing 'Kushners' Remark
By Izza Sofia, 09 Jan 2020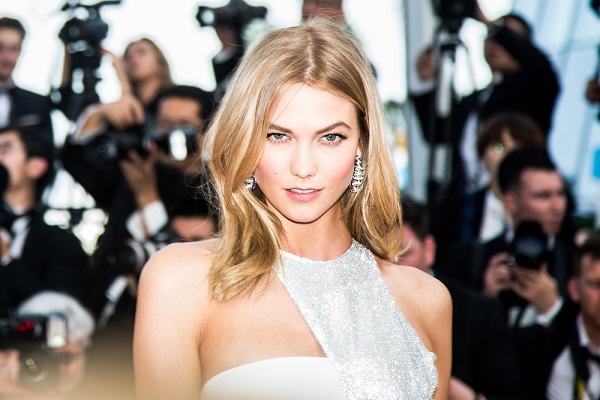 Image via magicinfoto / Shutterstock.com
A contestant
on fashion competition
Project Runway
is going viral for this awkward reason.
In the episode,
contestants of Season 18 were tasked to use upcycled clothes from Goodwill to create a fashionable look for Karlie Kloss, who was the guest host. Kloss would be wearing the winner's look to the CFDA event in Paris.
One of the contestants,
Tyler Neasloney, found himself at the bottom of the competition after the judges felt like his skirt and the top he made were a "very traditional Montauk, Martha's Vineyard, Cape Cod, Americana vibe."
Neasloney defended
his design, stating that he was "happy with it." Judge Brandon Maxwell, however, argued that he couldn't see Kloss "wearing this anywhere, honestly."
Neasloney immediately responded,
"Not even to dinner with the Kushners?"
Kloss was taken aback
by the sharp comment, to which Neasloney followed up by saying, "That's your husband."
Kloss married
Joshua Kushner back in October 2018. He is the brother of Jared Kushner, who is married to Ivanka Trump and a senior adviser to president Donald Trump.
Kloss rebutted
his comment by replying, "I was going to Paris. That was the challenge here. Keep it to the challenge." She then proceeded to explain how Neasloney's outfit wasn't spectacular—from the poor choice of fabrics to ill-placed pockets.
The scene was hard
to watch, and viewers had a lot to say on Twitter. "You could head a pin drop across America tonight when Tyler said, 'Not even to dinner with the Kushners,'" one Twitter user commented. "This is my all-time favorite
Project Runway
moment," another user joked.
Neasloney was eliminated
at the end of the episode, but he explained to
Bravo's 'Daily Dish'
that his comment was just part of playful banter, and that his intentions were "misunderstood."
re: the Project Runway clip, there's no conspiracy to the designer going home after his sass — it was his 3rd time in the bottom, his design sucked, it was inevitable

what IS interesting in the full clip is how hard Karlie goes in during her critiques pic.twitter.com/thgOzd9n7f

— Kevin O'Keeffe (@kevinpokeeffe) January 3, 2020
Caught up on #ProjectRunway and my jaw hit the floor at "not even to dinner with the Kushners". THAT was the 1st READ of 2020 pic.twitter.com/3UrI1G8x9A

— 🧡Danny Valentine💚 (@Danny0215) January 3, 2020
I'm truly fascinated that Karlie Kloss, an EP on PROJECT RUNWAY, would let that moment make it to air. Makes me think she and the network had no idea how seismic the ripple would be thanks to the internet.

— Ξvan Ross Katz (@evanrosskatz) January 3, 2020
No need to watch the rest of Project Runway. Tyler Neasloney already won. https://t.co/hvgl7sNxKn

— Ashley Soto (@disgruntldmploe) January 3, 2020
The ultimate shade!! #TylerNeasloney #ProjectRunway pic.twitter.com/aX9RKwYO8m

— RealTammy365 (@RealTammy365) January 3, 2020
Did Anyone see that moment on #ProjectRunway last night between Karlie Kloss and champ Tyler Neasloney. He handed her her whit supremacy. pic.twitter.com/BrNd3mxQhz

— Steven Martin (@StevenStar) January 3, 2020
You could hear a pin drop across America tonight when Tyler uttered, "Not even to dinner with the Kushners?". I literally gasped!! #ProjectRunway

— Nicole Renee (@brisa7070) January 3, 2020
Karlie: "I wouldn't wear this garment anywhere."
Contestant: "Not even to dinner with the Kushners?"
Karlie: 😠

is my all time favorite Project Runway moment.

— ˗ˏˋ Jacob ❄️Currently Hibernating💤 Blank ˎˊ˗ (@iamjacobblank) January 3, 2020
To be fair... if you cringe when you hear your husband's family name, aren't they kind of fair game?#ProjectRunway

— You Already Know (@napriest425) January 3, 2020
"Not even to dinner with the Kushners" oh snap Karli did not like that #ProjectRunway pic.twitter.com/dWSzPkQ12R

— Tay-lor (@TaylorReneWitch) January 3, 2020
[via
Twitter Moments
, opening image via
magicinfoto / Shutterstock.com
]
Receive interesting stories like this one in your inbox
Also check out these recent news