Don't miss the latest stories
Share this
Airbnb Finally Acknowledges That Its Logo Kind Of Resembles A 'Ballsack'
By Mikelle Leow, 09 Jan 2020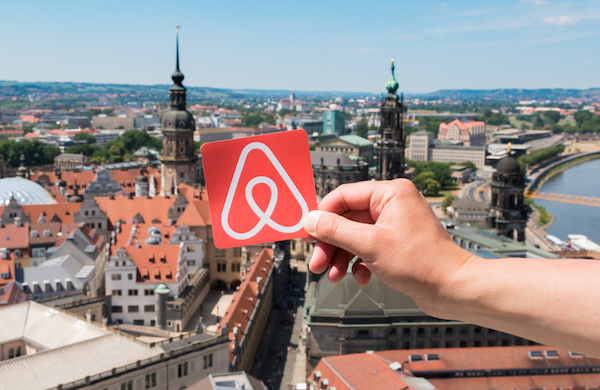 Image via AlesiaKan / Shutterstock.com
Airbnb's 'Bélo' symbol
has been ridiculed since its inception in 2014, having drawn similarities with
NSFW images
and even being likened to a
similar logo from 1975
, but the homestay rental platform has stood by the ballsy branding come what may.
While some companies
might feel indignant about their logos being compared with genitals, Airbnb appears to find humor in customers' creative, oftentimes filthy, minds.
On Twitter,
Airbnb shared a tweet of a baking experience gone wrong. A social media user had attempted to make pink heart-shaped macarons, but they wound up puffing up to look like "ballsacks."
The brand responded
to the baking fail by commenting, "This looks oddly familiar," pointing out that the macarons also look like Airbnb logos.
Despite being poked fun
at in the past, Airbnb seems to have the last laugh. When criticized for being "unprofessional" on social media for reacting to the accidentally NSFW macarons, the company replied, "It's funny, just laugh."
Airbnb also let on
that its lawyers aren't as furious about the emblem being likened to testicles as people would think. "Legal took a really long time to approve this one huh," one Twitter user wrote, to which it said, "Never felt that, never been through that, never experienced that emotion, don't even know what that is."
So, there you have it.
You can see whatever you deem fit in Airbnb's logo. You're totally right, and it doesn't mind.
This looks oddly familiar. https://t.co/WmDkNTao0d

— Airbnb (@Airbnb) January 8, 2020
It's funny, just laugh.

— Airbnb (@Airbnb) January 8, 2020
Not really, but are any of us?

— Airbnb (@Airbnb) January 8, 2020
Never felt that, never been through that, never experienced that emotion, don't even know what that is.

— Airbnb (@Airbnb) January 8, 2020
Just screenshotted this, ya know, just in case.

— Airbnb (@Airbnb) January 8, 2020
Oh how the tables have turned.

— Airbnb (@Airbnb) January 8, 2020
[via
Airbnb
, images via various sources]
Receive interesting stories like this one in your inbox
Also check out these recent news