Don't miss the latest stories
Share this
Secret To Getting More Instagram Likes Isn't In The Filter You Use, Study Finds
By Mikelle Leow, 22 Jan 2020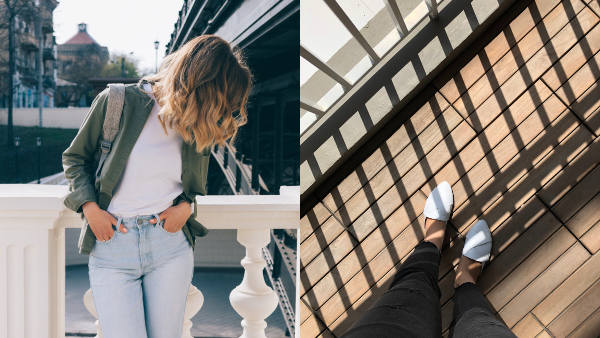 Images via Shutterstock and Shutterstock
Ever wondered why
some of your selfies are getting more likes, while others don't receive much attention? It's possible some photos aren't as popular because you're not revealing enough about your personality or profession to get people engaged.
According to
a new study published in the
Computers in Human Behaviour
scientific journal by researchers at Rowan University, Instagram users might wish to stay away from peppering their selfies with filters and colorful stickers as doing so could backfire on them.
"The number of likes
was lower for selfies posted with filters, such as stickers or excessive use of color filters, compared to selfies without such filters," details lead author Dr Seoyeon Hong.
This is because
additional nudges to make you appear more likable could seem forced and "ingenuine." This notion is consistent with previous studies about self-presentation, which reveal that "excessive intent" to influence people into forming positive impressions about you "may trigger reluctance to engage," the researchers explain.
To find out
the secret behind higher social media engagements, the team crawled through the "selfie" tag on Instagram and took screenshots of over 2,000 random photos, including their like counts, and then whittled the pile down to 1,873 after removing images that were promotional or not of faces.
What they learned was that selfies with visual cues that indicate more details about the uploaders' life—such as their jobs, hobbies, or relationships—tend to receive more likes.
Why so?
The researchers think it's probably to do with the Social Information Processing Theory, which suggests that additional information encourages a "willingness to engage," ultimately generating positive impressions.
Despite the name,
"selfies" of just faces or bodies with filters or stickers aren't the ones people care about. They are more likely to engage when they see nuances of your professional identity or status of wealth, such as your work environment, uniform, physical fitness, or whether you carry luxury products.
"When selfies included social cues of the selfie-taker, it had more likes in comparison to selfies without any social cues of the individuals," Dr Hong emphasizes.
While Instagram has
already
wiped out like counts
in certain parts of the world, you'll still be able to view your own. As you may have guessed, likes often equate to engagement levels, so if you've been curious about why certain selfies garner more double-taps, this might be why.
The researchers
additionally found that most of the near-2,000 selfies were pictures of women. Breaking the subjects down to ethnicity, they learned that about half were Caucasian, 25 percent were Hispanic, 18.8 percent were Asian and 4.6 percent were African-American.
[via
Yahoo News UK
, cover image via
Shutterstock
and
Shutterstock
]
Receive interesting stories like this one in your inbox
Also check out these recent news