Don't miss the latest stories
Share this
Researchers Discover How To Brew The Perfect Espresso While Saving Money
By Mikelle Leow, 24 Jan 2020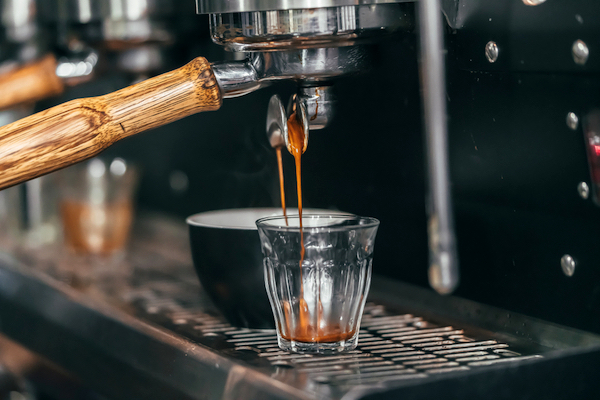 Image via Shutterstock
Coffee connoisseurs,
your time is now. A team of international researchers comprising chemists, baristas, materials scientists and mathematicians believe they have found the formula for the "perfect" espresso.
The team conducted
experiments at cafés in Australia and Oregon, and discovered that the ideal way to brew an espresso is by using less ground coffee but a more coarsely-ground bean, which results in shots that are both consistent and strong.
The method means
that espressos can be brewed faster with less water. Incredibly, brewing with lesser grounds could save US coffee shops alone over US$1 billion each year, the group details in scientific journal
Matter
.
A "shallower coffee bed"
and coarsely-ground beans "results in a relatively permeable bed, such that water flow and extraction are uniform and predictable," explain co-authors Jamie Foster, mathematician from the University of Portsmouth, and Chris Hendon, computational chemist at the University of Oregon, to
The Conversation
.
"We want to extract more
from the coffee to save money and be sustainable, but we also want it to taste delicious, not burnt or bitter," Hendon describes. "Our method allows us to accomplish that."
Of course,
coffee-making is also an art form, so this energy-saving, cost-efficient model is more of a formula than a recipe.
The researchers stress
that they're not trying to make all espressos share the same flavor profile—since a shot of espresso contains up to 2,000 unique chemicals—but the method could help baristas "navigate the various flavors available within their coffee" for more full-bodied, punchier shots.
[via
CNET
, cover image via
Shutterstock
]
Receive interesting stories like this one in your inbox
Also check out these recent news