Don't miss the latest stories
Share this
McDonald's Criticized For Crafting Ad With Man's Name & Photo Without Permission
By Mikelle Leow, 04 Feb 2020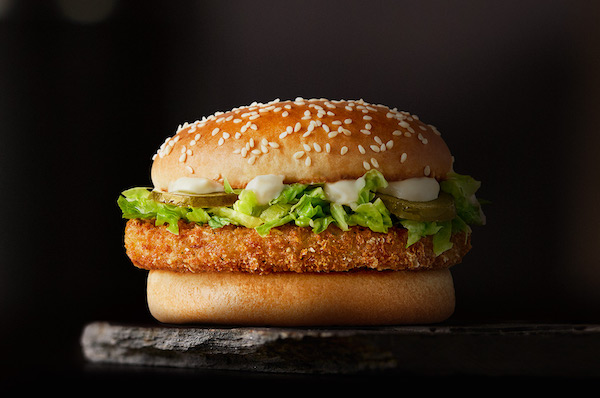 Image via McDonald's Australia
McDonald's in Australia
is getting beef for inserting the name of a dissatisfied customer into an ad for its new vegetarian burger.
As reported by
BuzzFeed News
, Sydney-based Shane Bazzi had reached out to the chain's Twitter account on several occasions in 2019 to lament about its lack of options for vegetarian or vegan diets.
Imagine Bazzi's surprise
when his boyfriend sent him a screenshot of a sponsored Instagram story from McDonald's Australia with a shortened "Shane B," along with a blurred-out version of his previous Twitter profile picture, to promote its new McVeggie sandwich.
Bazzi was appalled
to learn that the Instagram story contained a fake tweet intentionally crafted with his name and photo. It read, "One day I'll bite into a @maccas veggie burger. One day…"
"I never actually
said that," Bazzi told
BuzzFeed News
. His original tweets read along the lines of, "Why are you neglecting this market?" and "Maccas still has nothing for vegetarians and vegans though, which is pretty s**tty."
It also appears
that the faux post was not of Twitter's design, but recreated with minor design tweaks.
Bazzi remarked that
the move was "cringey and weird," and said he was "disappointed" his words were "twisted and used" while his likeness was misappropriated for profit.
McDonald's Australia
justified with
BuzzFeed News
that the campaign featured fake tweets "inspired" by authentic posts, with full names being shortened and users' photos being blurred out.
Bazzi, however,
felt that the brand left a lot to be desired from its response. "I inspired the campaign? OK, yeah that's bulls**t," he told
BuzzFeed News
.
The man elaborated
that McDonald's, "a massive multinational operation that makes billions of dollars," should have reached out to him for permission to use his name and photo. He also pointed out the brand's lack of "acknowledgement or apology."
As for whether
he enjoyed the new burger, Bazzi said it was just "OK," and that he preferred the Rebel Whopper from Burger King's Australian restaurant Hungry Jacks.
this is bizarre. I've just discovered @maccas is using my name and photo to advertise their new veggie burger on their Instagram however I never tweeted that. They just made it up! 🧐🍔🌱 pic.twitter.com/h66EPemYIk

— Shane Bazzi (@shanebazzi) January 31, 2020
I have previously tweeted at/about @maccas and their lack of options for vegetarians and vegans and they replied to me but I did not say what they posted on their Instagram post and sponsored story pic.twitter.com/zNZtu4C6ZS

— Shane Bazzi (@shanebazzi) January 31, 2020
The photo, which they have blurred, was my previous profile pic. It was taken on the Isle of Man in 2018 pic.twitter.com/0TKqFHogEJ

— Shane Bazzi (@shanebazzi) January 31, 2020
[via
BuzzFeed News
, images via various sources]
Receive interesting stories like this one in your inbox
Also check out these recent news