Don't miss the latest stories
Share this
Instagram's Tracking Algorithm Gets Outsmarted By A Bunch Of Teens
By Mikelle Leow, 07 Feb 2020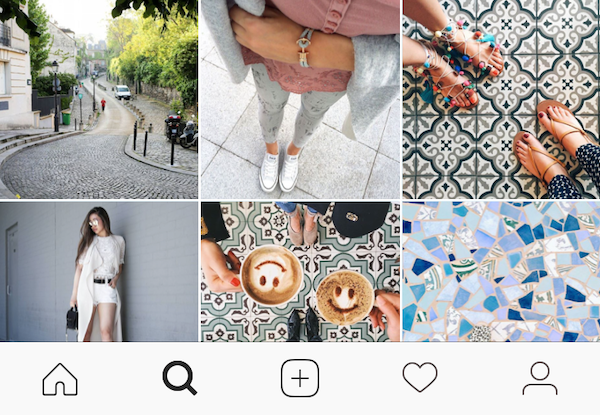 Image via Instagram Brand
Those active on
Instagram might be appalled at how the platform is so adept at recommending content they're likely to enjoy. If you're a food connoisseur, you'll be fed with more food photos, and if you're watching a lot of cat videos, Instagram's felines will walk in with an air that says, "check meowt."
A group of teens
have figured out how to successfully circumvent Instagram's stalker-esque algorithm. Per
CNET
, thanks to the method devised to cover their tracks, 17-year-old Samantha Mosley and her high school friends are now being shown a vast array of topics unrelated to their interests at every refresh of the Explore tab.
Content displayed
to them spans Kobe Bryant, animals, and cooking guides, and so on. "I've never looked at animals on this account," Mosley said.
The Explore tab
reveals posts curated based on Instagram users' individual preferences, gathered from their browsing activity.
Here's how Mosley
has managed to confuse the system. She's not the only one using the account—it's actually shared with a pool of trusted Instagram users with multiple devices across multiple locations. The users view and post content on each other's behalf to throw the algorithm off.
"[Instagram] might be like,
'Hey, you posted from this hamburger place in Germany. Maybe you like Germany, or hamburgers, or traveling…'" Mosley explained.
The friends also
"fluctuate" the level of activity used in the account by granting access to varying numbers of people at any one time. "One week I might be [giving access] to 17 accounts, and then the next week I only have four," the 17-year-old elaborated.
To trick the algorithm,
you'll first need to create a low-risk account that you won't mind sharing with others.
Subsequently, request
to reset your password, and send the password reset link to a friend. Your friend will then log in via another device.
Since accounts
don't get logged out from password resets, the both of you can be using the same account simultaneously. Also let that person post your photos on your behalf so Instagram thinks they're from another device and place.
Repeat the process
with a whole network of trusted users, and you'll be using the app without leaving identifiable traces behind.
Instagram's parent company
Facebook responded that while this trick doesn't go against its guidelines, the company advises against it for security purposes.
[via
CNET
, cover image via
Instagram Brand
]
Receive interesting stories like this one in your inbox
Also check out these recent news