Don't miss the latest stories
Share this
The New York Times' Ridiculous Oscar Photo Captions Are All Kinds Of Wild
By Thanussha Priyah, 11 Feb 2020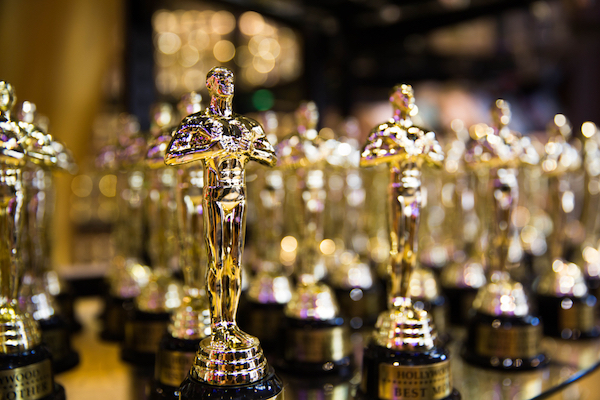 Image via Valeriya Zankovych / Shutterstock.com
Since the momentous
92nd Academy Award Show, media outlets have been actively reporting the events from the big night. However,
The New York Times
stood out for its unusual photo captions.
Heather Kelly, a tech
reporter from
Washington Post
, took to Twitter to share some odd captions that the publication posted from the awards.
One screenshot
shows a photo of Janelle Monáe in her shimmering dress, with the caption written as, "Beep beep boop."
"Shout out to
the drunk intern having a blast writing
NYT
Oscars captions," Kelly captioned her tweet.
Soon, Twitter users
began sharing their favorite perplexing photo captions from the awards. Another photo of Florence Pugh and Saoirse Ronan was labeled with the text, "Florence Pugh hides from her nemesis, Saoirse Ronan."
A photo of
Adam Driver was written as, "Who's going to drive you home, Adam Driver?" Some might call it a bad pun, but one user thinks it is "the funniest of them all."
Brad Pitt holding
onto his Oscar statue was described as, "After the show, Brad Pitt let his hair down but not his Oscar," while a photo of Martha Stewart simply reads, "Martha Stewart, unbothered."
From the history-making win
of
Bong Joon Ho's Parasite
to the
unexpected performance
by Eminem, the 92nd Academy Awards were truly filled with surprises.
Still, the Oscars
were a gift that kept on giving as the
New York Times
covered the night with hilarious—or genius—photo captions.
Check out the
some of best picks by internet users below. For the full photoset, head on over
here
.
Shout out to the drunk intern having a blast writing NYT Oscars captions. pic.twitter.com/X1pjCPEre6

— Heather Kelly (@heatherkelly) February 10, 2020
I'm choking pic.twitter.com/uOoNsPYZYR

— venmo: Clare_Cade (@claryepotter) February 10, 2020
Martha Stewart's caption is classic. pic.twitter.com/0yllvrJl5U

— 𝕸𝖟. 𝕻𝖎𝖌 𝖔𝖋 𝖂𝖆𝖌𝖔𝖓 🐷 (@s0yp0p) February 10, 2020
The funniest of them all pic.twitter.com/X5jTv3PJY0

— Ana Paula (@anapaula_vi) February 10, 2020
This one. pic.twitter.com/rQZ3jnEf55

— Ignominious Maps (@CarynLonz) February 10, 2020
😩😂😂 pic.twitter.com/vSdZJiT7Pu

— Pupusa Poochie 🍪 (@ItsYcela) February 10, 2020
Help I have died pic.twitter.com/t4mXoV3WFV

— 🏳️‍🌈Hollis, Technically (@HollisLindley) February 10, 2020
I do not drink at work!!! https://t.co/PBc2pvxlnH

— choire (@Choire) February 10, 2020
[via
Twitter
, images via
Valeriya Zankovych / Shutterstock.com
]
Receive interesting stories like this one in your inbox
Also check out these recent news