Don't miss the latest stories
Share this
Rihanna's Savage X Fenty Intimates Line Gets Accused Of 'Deceptive Marketing'
By Mikelle Leow, 12 Feb 2020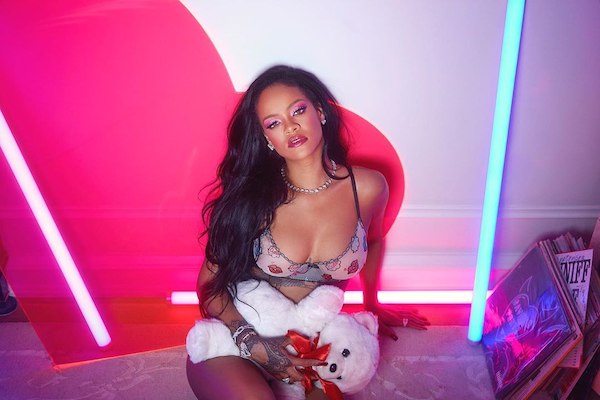 Image via Savage X Fenty
When Rihanna launched
her underwear label, shoppers loved the
refreshing direction
it was taking. Unlike other lingerie brands, its advertising embraced the fact that women don't just fit one size, shape and skin color. Consumers continue to revel in Savage X Fenty's vision for diversity, but not so much about how sneakily its website allegedly works.
A complaint published
on Tuesday by nonprofit
Truth in Advertising
claims the brand has "ensnared consumers into unwanted monthly charges" by luring them with heavily-discounted products, and then charging them for a US$50 monthly "VIP" membership without their knowledge.
The advertising watchdog
also made its case to the Federal Trade Commission (FTC) and the District Attorney's Office in Santa Cruz County, California, claiming "deceptive marketing" and violations of the Restore Online Shoppers' Confidence Act (ROSCA).
Truth in Advertising
cited a Valentine's Day set that was tagged as US$25 in an Instagram story ad, but actually cost US$81 for nonmembers of the Xtra VIP subscription service. It added that Savage X Fenty only highlighted this point "in a barely-legible, tiny, white point."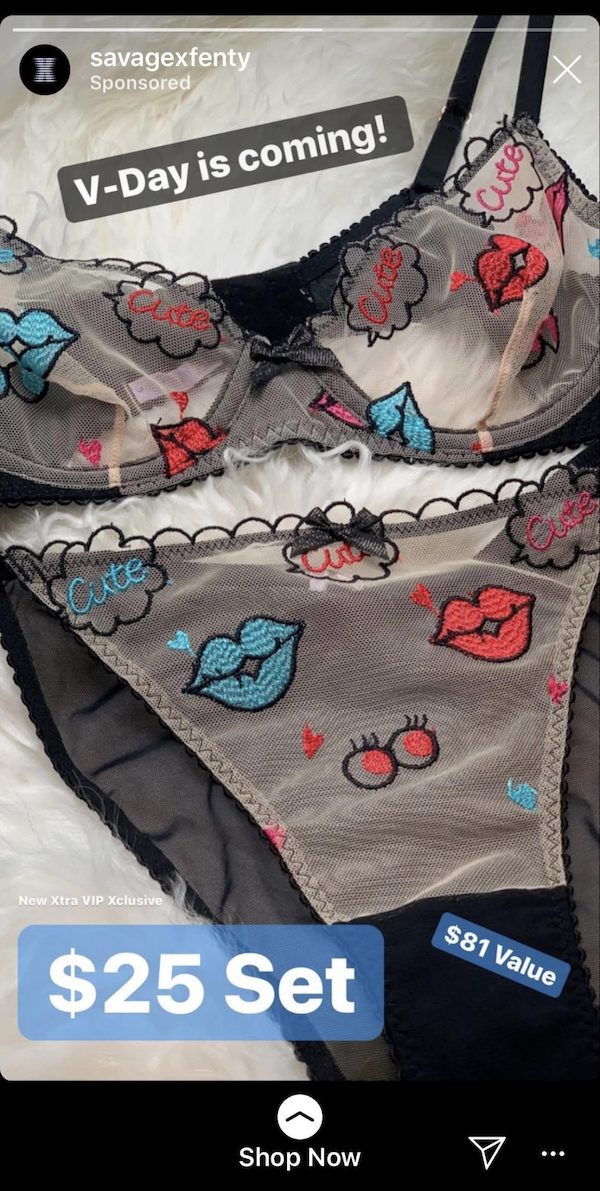 Image via Truth in Advertising
Customers would also
be shown the discounted prices in their shopping carts, with the Savage X Fenty membership automatically added to the lineups, the watchdog said.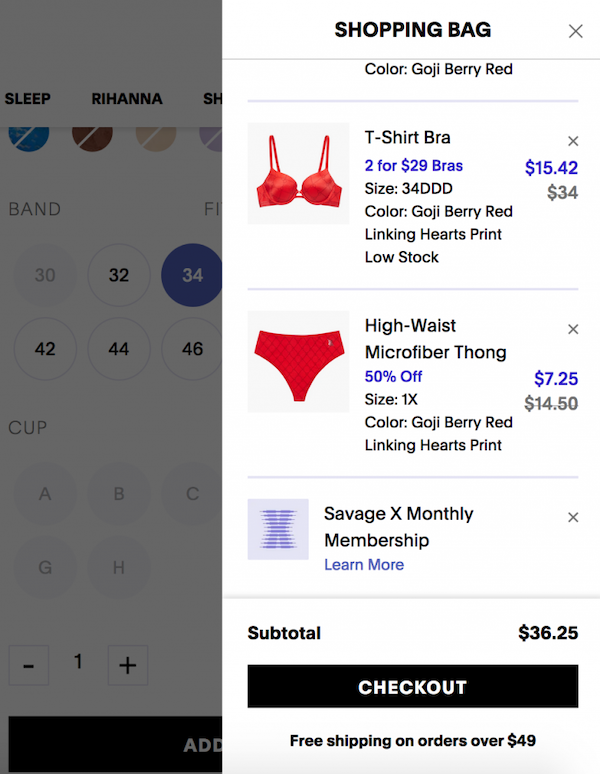 Image via Truth in Advertising
"The prices that appear
when an item is added to a shopper's online cart—say, $19.50 for a pair of leggings—require a membership. For nonmembers, the price of the leggings can be more than double," Truth in Advertising added.
It is only when
shoppers remove the US$50/month "Savage X Monthly Membership" add-on that the original prices are reflected, the nonprofit pointed out.
Since the subscription
is automatically added to shopping carts, some shoppers assume that it's an invitation to join the company's mailing list for updates and discounts. "I wanted to support Savage [X] Fenty so I signed up," a customer wrote on consumer review website
Trustpilot
. "It turns out I had been enrolled in an extremely scammy VIP Membership."
Savage X Fenty
has refuted the complaints.
A spokesperson for
the company told
DesignTAXI
, "Savage X Fenty believes it is compliant with consumer protection laws and has not received any inquiries from the FTC. Savage X Fenty received this complaint from Truth in Advertising at the same time as the press and while we wouldn't typically issue a public response, we are because these accusations are false and based on misconceptions of our business."
The brand also
stands by its membership model, which "allows us to offer unparalleled quality and value to our customers" and has had "overwhelmingly positive" response with an "industry leading Net Promoter Score of 77, an A rating with the Better Business Bureau and only 11 complaints from the BBB making up less than .002-percent of our customer base."
Customers can
cancel their memberships at any time online, via Savage X Fenty's live chat, and through a 24/7 hotline.
"At Savage X Fenty,
we believe strongly in transparency, which is why we provide multiple disclosures of membership terms throughout the shopping experience, within advertisements, and through our ambassador engagement policies," the spokesperson furthered.
"While we take all feedback
seriously, we believe strongly that we are compliant with consumer protection laws. We continue to be committed to our customer and strive to provide the highest level of service to hundreds-of-thousands of customers worldwide."
[via
The New York Times
, images via various sources]
Receive interesting stories like this one in your inbox
Also check out these recent news