Don't miss the latest stories
Share this
$20,000 Glass Artwork Shatters To Ground After Art Critic Places Coke Can On It
By Izza Sofia, 12 Feb 2020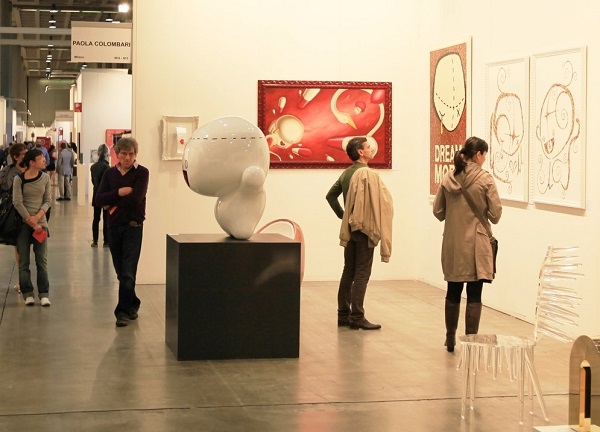 Image via Adriano Castelli / Shutterstock.com
An art critic
has been accused of destroying a US$20,000 glass installation at the Zona Maco art fair in Mexico City.
Avelina Lésper was
guiding a party of guests, and began to criticize the glass sculpture by Mexican artist
Gabriel Rico
, titled
Nimble and Sinister Tricks
.
She then placed
a Coca-Cola can next to the sculpture during an attempt to ridicule it, stating that the meaning of the display "would be unchanged" if the can was a part of it,
NPR
reports.
Unfortunately, the installation,
which consisted of a sheet of glass with a stone and soccer ball suspended inside, plunged to the ground. "It was like the work heard my comment," Lésper
told
local newspaper
Milenno
.
Lésper, however,
didn't seem affected at all, and declared to
NPR
that she had made the artwork "better by ruining it."
Galeria OMR,
the gallery that showcased the artwork, was displeased about Lésper's behavior, and said she had shown "a great lack of respect and professionalism."
The gallery stressed
that as a member of the art community, she could have been a "better example" in demonstrating the "etiquette of attending an art event." Frowned-upon antics include touching an artwork and "[making] an intervention in a work of art."
Lésper reportedly offered
to compensate for the repair of the sculpture, but the art fair's organizers and Rico are still considering steps to take after the unfortunate incident.
The artist behind
the work has also expressed disappointment at the affair, commenting that the critic was being "disrespectful" to the gallery's installations. "This is a regrettable situation," Rico said in a
statement
.
An Art Critic Accidentally Shatters a $20,000 Sculpture During the Zona Maco Art Fair https://t.co/r6vGgALZ6Q pic.twitter.com/AW6xI6lxZ2

— Business Solutions (@bizsolutionsvcs) February 11, 2020
#Tragedia en @ZonaMaco protagonizada por la pseudo y autoproclamada crítica de arte #AvelinaLésper. Tras su visita al espacio de @galeriaomr rompió la obra de #GabrielRico. Ni siquiera se disculpó y huyó.#Denunciemod
Por favor, #RT

ccp. @Carlos_Milenio pic.twitter.com/hhUvp0AYpL

— Alfonso Miranda M (@A_mirandam) February 9, 2020
#Tragedia en @ZonaMaco dicen que fue la autoproclamada crítica de arte #AvelinaLésper. Tras su visita al espacio de @galeriaomr rompió la obra de #GabrielRico. Ni adiós dijo! :D#ZONAMACO #artfairmexico #Mexicocity pic.twitter.com/LHyDJAzMX6

— Giovanni Emmanuel (@topiltzingio) February 9, 2020
[via
People
, opening image via
Adriano Castelli / Shutterstock.com
]
Receive interesting stories like this one in your inbox
Also check out these recent news