Don't miss the latest stories
Share this
NASA Sweeps Off Ridiculous Theory Behind Viral 'Standing Broom' Challenge
By Izza Sofia, 12 Feb 2020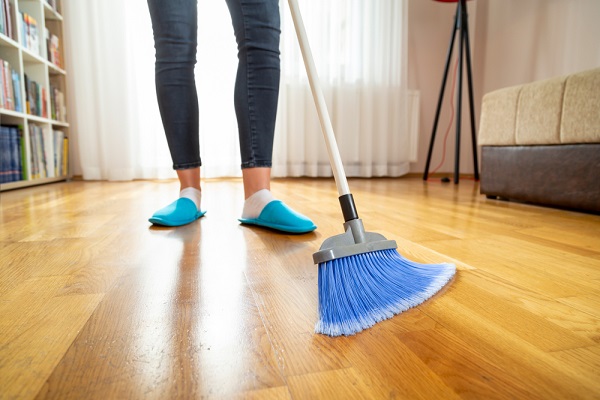 Image via DFree / Shutterstock.com
Twitter users
are making brooms stand upright in the latest '#BroomChallenge' that swept across the internet.
The trend sees
people sharing videos of their brooms standing on their bristles like magic, and stems from a tweet claiming that NASA said it could only happen on 10 February due to a unique shift in gravity that day.
"NASA said today
was the only day a broom can stand up on its own because of the gravitational pull," Twitter user @mikaiylaaaaa said, who demonstrated the false piece of trivia with a video of her stabilizing a broom. Her clip received over 200,000 likes, which inspired others to try the stunt as well.
NASA, however,
responded that the tweet was a hoax. In a statement to
Insider
, NASA said that this was a good example of "how quickly pseudoscience and false claims can go viral."
The space agency
reminded internet users to "do [their] fact-checking and research" on sites like NASA.gov to learn more science facts.
In spite of
the fake news, NASA continued the viral challenge by posting a video of astronaut Drew Alvin and scientist Sarah Noble attempting the challenge.
To emphasize that
brooms can stay balanced regardless of the day, they decided to complete the challenge on 11 February instead, proving that "basic physics works every day of the year."
Okay so NASA said today was the only day a broom can stand up on its own because of the gravitational pull...I didn't believe it at first but OMG! 😭😭😭😭😭 pic.twitter.com/M0HCeemyGt

— mk (@mikaiylaaaaa) February 10, 2020
NASA: Today is the only day a broom will stand on it's own because the earth is at a perfect angle.

me: Bet say no more 😂😂😂 pic.twitter.com/atKulRZBph

— Jerry (@YuungJerry__) February 11, 2020
#nasa forget the broom I gotta egg pic.twitter.com/DWeEhOIBjT

— Dyc3r55 (@DyshaunRobinson) February 11, 2020
Scientist Tory Lanez tests a broom trick NASA said would work today only pic.twitter.com/nEvpxJQxDY

— Hot Freestyle (@HotFreestyle) February 11, 2020
So my mom just texted my brother, sister and I that according to NASA today is the only day your broom can stand on its own because of the gravitational pull and I- pic.twitter.com/bx0tJr0fXf

— Lauren Jauregui (@LaurenJauregui) February 11, 2020
bruh am i a dumbass who just never thought to stand up a broom or is this nasa shit really real cause im kshdkadj pic.twitter.com/SYwjur7HM9

— daniel #REVEAL (@ddanjjak) February 10, 2020
There's no special gravity that only affects brooms, but the Moon's gravity creates tides on Earth. Thanks, @NASAMoon! #BroomstickChallenge 🌑🌊🌊🌊 https://t.co/5XryZ4SfmH

— NASA Earth (@NASAEarth) February 11, 2020
[via
Business Insider
, opening image via
Facebook
]
Receive interesting stories like this one in your inbox
Also check out these recent news