Don't miss the latest stories
Share this
How To Stop Facebook From Watching Your Activity Around The Internet
By Thanussha Priyah, 12 Feb 2020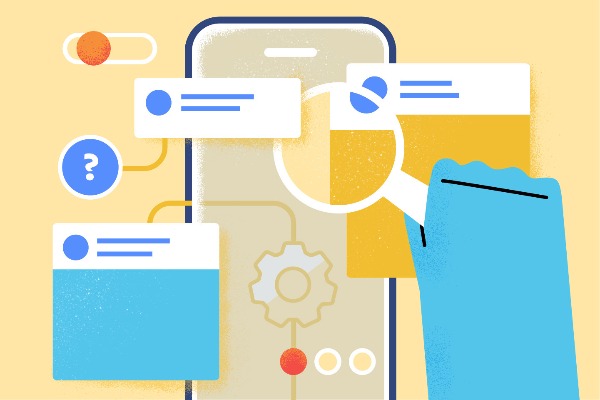 Image via Facebook
Facebook has rolled out
a new privacy tool called the 'Off-Facebook Activity' feature, which finally lets users look at the data collected by the platform as it observes their activity across various sites and apps.
Those heavily personalized
Facebook ads that you see are often from information derived from your activities beyond the platform. Now, you get to control them through the new tool.
In order to
access the feature, you'll have to use a smartphone because it is only available in Facebook's mobile app.
To find it,
first click on the menu on the top right-hand side of the screen and select 'Settings'. You will then see the 'Off-Facebook Activity' option located under the 'Your Facebook Information' tab.
'Off-Facebook Activity'
reveals a list of your activity across businesses and organizations outside of the Facebook app. So, if you bought a pair of sneakers from adidas' website, details about your purchase will be shared with Facebook, which will then be tied to your account.
The activity
might be written as, "Jane visited adidas' website," and "made a purchase." This is how you get all the personalized ads.
Once you've come
this far, you'll be left with a number of options. You can choose to manage your 'Off-Facebook Activity', which means you can specifically select which companies can and cannot share your information with the platform, or you can simply erase all the history completely.
You can also
download a copy of your activity by category. When you request a copy of the collated data, it will appear as a "pending" request. The duration of retrieving the results will differ according to the types of data you've selected.
If you'd like
to completely turn off all the data shared between external sites and Facebook, click on 'More Options' from the main page of 'Off-Facebook Activity', and then tap on 'Manage Future Activity'.
You can finally switch
off all data-sharing with a toggle button, which might then trigger a series of warnings like, "It can take up to 48 hours for the changes to go into effect," "Facebook will still receive data about your activity across sites, but it won't be saved to your account," "you may be logged out of a bunch of apps," and "while you'll still see ads, they just won't be personalized."
Happy "Off-Facebook Activity" Day to you and yours!

Facebook now lets you see the data third parties send to them about you, that FB connects to your account.

Turns out it's a lot of data! And that the app has many problems! Here's my data, from over 500 sources: (1/5) pic.twitter.com/ORTQOIXZfA

— Eric Mill (@konklone) January 28, 2020
Most of it is websites. But there are also native apps in there, like LinkedIn and a game. More confusingly, there are sources I don't recognize, like AT&T.

I don't have any apps from them, and I am not an AT&T customer. So why is this in there? (2/5) pic.twitter.com/JcgtU6zPXb

— Eric Mill (@konklone) January 28, 2020
Every data source I've looked at says it came from "Facebook's business tools", which tells me nothing. Tapping on "2 interactions" is also useless.

The download button brings you to the generic screen to download *ALL* your data. No way to focus on off-Facebook activity. (3/5) pic.twitter.com/ZTOHBs3D9u

— Eric Mill (@konklone) January 28, 2020
The app lets you clear your history right up front, but if you want to disconnect future data, you have to tap 4 more times across multiple screens.

Tap "More options", "Manage Future Activity", then "Manage Future Activity" again - then you can disable it.

The journey: (4/5) pic.twitter.com/R4BTp9mOry

— Eric Mill (@konklone) January 28, 2020
Fun fact. You can now see what apps & websites are logging your activity & sending it back to Facebook under "off-Facebook activity". Without your consent of course.
Check your list here:https://t.co/t5EFPrsnmm

Did you find anything surprising in your list? pic.twitter.com/zzbJnOPtpC

— TechAltar (@TechAltar) January 30, 2020
857. Whats your Facebook tracking score? Highest wins a prize from Mark Zuckerberg. Go to https://t.co/ibuPYH7eXf then "Manage your Off-Facebook activity". pic.twitter.com/SxR1o9UxAg

— Carl Gottlieb (@CarlGottlieb) January 30, 2020
[via
Harper's Bazaar
, images via
Facebook
]
Receive interesting stories like this one in your inbox
Also check out these recent news