Don't miss the latest stories
Share this
Disney's First Animated LGBTQ Character Raises Eyebrows Over 'Abnormal' Looks
By Izza Sofia, 24 Feb 2020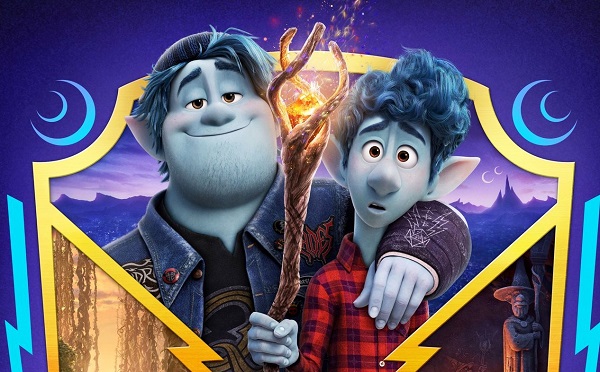 Disney was faced
with a lot of raised eyebrows after unveiling its first LGBTQ animated character, set to appear on 6 March in upcoming Pixar film
Onward
.
The film will
feature two elf brothers, who will be voiced by Chris Pratt and Tom Holland, as well as a lesbian Cyclops cop named Officer Specter, who will be voiced by actress Lena Waithe.
Director Dan Scanlon
told
Yahoo Entertainment
that the character's introduction aims to "represent the modern world." However, according to
Slate
, the role is barely mentioned in the movie's official trailer, and that it is only cited in passing that she has a girlfriend.
"My girlfriend's
daughter got me pulling my hair out," Specter says as she pulls over a driver with her colleague. Specter's girlfriend will not appear on screen.
This upset many
internet users, who felt that the part was too small, while others criticized the character's "abnormal" features, which they believed to have been inspired by her being lesbian.
"Let's be honest,
this is how straight people see us anyway," one Twitter user commented.
"Is she going to play
a main role, or is she a throwaway character that can edited out? Because we need more LGBT characters that won't get cut for international releases," another user said.
Focuuuuuus on this new clip from #PixarOnward, featuring brothers Ian and Barley. See it in theaters March 6. pic.twitter.com/4TvVxBfYvl

— Disney (@Disney) February 23, 2020
Twitter: omg make that blonde ice princess a lesbian pls

Disney: no. But we can make this cyclop-unicorn hybrid minor character cop on this new movie a lesbian (?) if you want... pic.twitter.com/k02f8lvb9q

— Noah Cyrus (@SexyNoahCyrus) February 21, 2020
Let's be honest, this is how straight people see us anyway. pic.twitter.com/s4MT3UNbZl

— Gideon Glick (@gidglick) February 22, 2020
This is homophobia i think

— fran (@cyberskata) February 22, 2020
Disney: first openly-LGBTQ!!

Disney: also she a cop

Disney: one scene only

Disney: being gay is v modern actually

Disney: a fantasy world with one gay

Disney: it stars Chris Pratt

Disney: friend of gays we're sure

Disney: just one modern cop gay

Disney: scene cuttable! https://t.co/xgttC6WotX

— thal 🦊 (@thalestral) February 22, 2020
Is she gonna play a main role or is she a throwaway character that can edited out? Because we need more LGBT characters that won't get cut for international releases

— 💛Let's Talk Scream💛 (@LetsTalkScream) February 21, 2020
just do it. don't make it headline worthy. LGBT people are people. They aren't fucking superheroes or celebrities. Just put a gay character in a movie and let viewers see it. You don't announce a straight character (I get the argument though).

Equality is just that. EQUALity.

— logan (@logan_rainer) February 21, 2020
Are you ever gonna sell a movie and its characters by who they are and not by what they are?
And when will they actually have weight to the story they're in?

Star Wars, nothing.
Finding Dory, nothing.

Come back when they're actually more than sensational headline material.

— Darth Archon The Undying (@ArchonOf) February 22, 2020
No one:

Disney: meet our first open lgbtq character

Ppl: get their hopes up

Disney: they have 2 lines & are a cop

— lilpeoplez 🌼🦉 (@lilpeoplez) February 21, 2020
[via
HuffPost
, opening image via
Disney and Pixar's Onward
]
Receive interesting stories like this one in your inbox
Also check out these recent news