Don't miss the latest stories
Share this
Why Hayao Miyazaki Finally Said Yes To Allowing Studio Ghibli Films On Netflix
By Mikelle Leow, 10 Mar 2020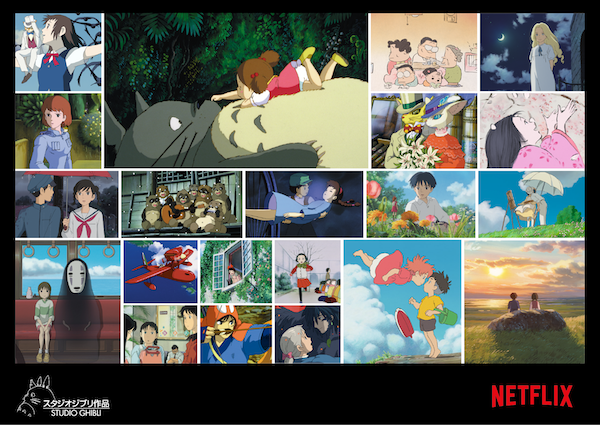 Image via Netflix
Hayao Miyazaki is
reputed for his distaste for electronic devices, so it surprised fans when Netflix announced it was
releasing 21 Studio Ghibli films
to the masses via its platform, which is created predominately for mobile screens.
To top it all off,
the movies have been subtitled in 28 languages and dubbed in up to 20 languages for the first time ever. It's clear that the animator is finally open to them being distributed digitally.
So, what happened?
Studio Ghibli cofounder and long-time friend of the filmmaker, Toshio Suzuki, revealed it all during a recent live talk event in Tokyo's Shibuya Ward.
Suzuki was reported
by
SoraNews24
to say, "Theaters and DVDs are important, but I think distribution is also important."
To convince Miyazaki,
who was less familiar with the idea of digital distribution, to lift the unofficial "ban," he persuaded, "The money it brings in can cover production costs for your movie."
As fans might be
aware, Miyazaki went out of retirement to start on
one last feature film
. However, the process is running longer than usual, and Suzuki reasoned that this would require a higher budget.
"I told him this
can cover the production costs for that movie," Suzuki expressed. "When I said that, he said, 'Well, there's nothing I can do, then.'"
Miyazaki's initial reluctance
can be attributed to his lack of experience with technology. "He doesn't use personal computers, he doesn't use smartphones," Suzuki justified. "So when you mention digital distribution to him, he just doesn't get it."
Instead, Miyazaki is
more concerned with the creative process of his projects, leaving the nitty-gritty aspects like finances and distribution to the Ghibli cofounder.
The films are
releasing on Netflix in phases, and most are already available for subscribers in Asia Pacific, Europe, Middle East, Africa and Latin America to enjoy. Unfortunately, there are no current plans to roll them out in the United States.
Movies already out
comprise:
Castle in the Sky
;
My Neighbor Totoro
;
Kiki's Delivery Service
;
Only Yesterday
;
Porco Rosso
;
Ocean Waves
;
Tales from Earthsea
;
Nausicaä of the Valley of the Wind
;
Princess Mononoke
;
My Neighbors the Yamadas
;
Spirited Away
;
The Cat Returns
;
Arrietty
;
The Tale of The Princess Kaguya
.
The remainder of
the collection will roll out on 1 April 2020 in selected markets, and consists of:
Pom Poko
;
Whisper of the Heart
;
Howl's Moving Castle
;
Ponyo on the Cliff by the Sea
;
From Up on Poppy Hill
;
The Wind Rises
;
When Marnie Was There
.
[via
SoraNews24
, video via
Netflix UK & Ireland
, cover image via
Netflix
]
Receive interesting stories like this one in your inbox
Also check out these recent news