Don't miss the latest stories
Share this
Maximize Your Productivity While Working From Home With These Essential Tips
By Thanussha Priyah, 17 Mar 2020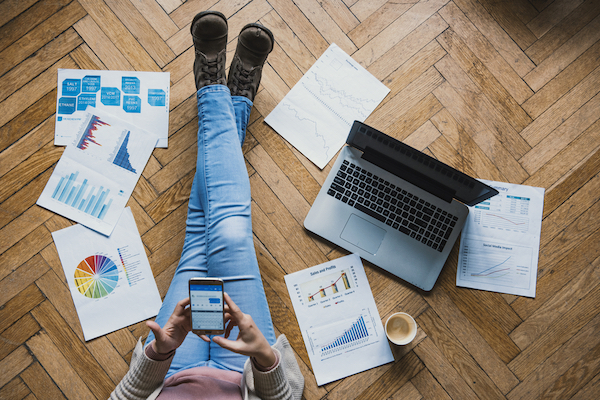 Image via Shutterstock
Given the increasing
concerns over the
novel coronavirus outbreak
, many companies are encouraging employees to work remotely as a preventive measure against the virus. However, the idea of working from home sounds delightful until you actually start working from home.
Of course, the
extra sleep time and opportunity to miss out on crowded commutes could be seen as advantages. On the other end of the spectrum, working in isolation in the comfort of your home calls for self-discipline, self-accountability and the need to maximize your productivity on your own.
If done right,
remote working can help your work performance level flourish.
Time
magazine has listed out key factors to look out for when trying to tackle work-from-home routines. Check out some of them below.
Work at designated spots
No, you can't
work from bed. First things first, find a spot that is dedicated strictly for business, and another spot for unwinding. These assigned spaces create boundaries that should not be crossed over during these activities.
Once you're done
with work, go on to your relaxing spot, listen to some music or light a candle. This area is strictly for having time for yourself after work, and it is how you can practice work-life balance at home.
Creator of weblog
MetaFilter
and writer for Slack,
Matt Haughey
, who works remotely, told
Time
that having specific spaces definitely helps with productivity.
Plan out your day
When you work
from home, it might seem like you have all the time in the world, but the truth is you don't. So, you would have to actively organize your day by setting structured timetables, reminders or start a to-do list to keep you on track.
Durham University's
Dr Thuy-vy Nguyen, who studies the impacts of solitude,
explained
that working in isolation can make your day seem like it is lacking in structure and familiarity. Therefore, being mindful of your time and planning a daily schedule can help you get through the day efficiently.
Stay connected
Now that you are
on your own, the solitude and loneliness can leave a negative impact on you. "We are used to social interaction," Nguyen expressed, suggesting that communication can help to "facilitate cooperation and closeness."
You can contact
a coworker or a buddy of yours in the same position, and stay connected with them during the current situation. Reach out via video call, or just have a little chat to stay in touch.
For more advice
on how to leverage your time working at home, check out
this article
.
[via
Time
, cover image via
Shutterstock
]
Receive interesting stories like this one in your inbox
Also check out these recent news