Don't miss the latest stories
Share this
Activities To Do At Home Besides Being A Couch Potato During Self-Isolation
By Thanussha Priyah, 18 Mar 2020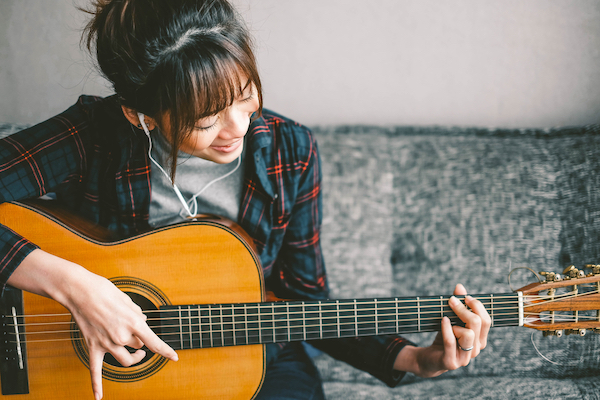 Image via Shutterstock
Due to the novel
coronavirus outbreak, many are prompted to practice social distancing by staying indoors for the time being.
This might seem
like the best time to start
binge-watching
shows and movies you've set aside for the longest time. It's alright to catch up on them, but you can expand your itinerary by trying out something different with the newfound time on your hands.
People magazine
has
suggested
a number of activities for you engage in during this downtime. Here are some of them.
Treat yourself to a little self-care
Now is the
perfect time for you to start paying attention to yourself. While tender, loving care typically brings to mind putting on a face mask or getting extra shut-eye, you can also use the time to meditate, do yoga, take a break from the internet or pick up a new book to dive into.
Pick up a new skill
If you've always
wanted to learn a new skill but never had the time to do so, well, now you have it. You can get acquainted with a new language or pick up a musical instrument.
You don't have
to spend the whole day memorizing phrases or learning to play a full song. Spread the task out over a number of days, and remember, practice makes perfect. You can download apps like
Duolingo
and
Rosetta Stone
to get started on a language. For musical instruments, try checking out
YouTube tutorials
or exploring
Skillshare.
Get in shape with home-based workouts
Just because some
gyms are closed and you're on lockdown, it doesn't mean you have no way to get fit within your living space. All you have to do is head onto YouTube and search for videos on quick workout tutorials to try at home. You can also opt for programs like
Peak Physique
,
Tone It Up
and
Openfit
.
Practice the Konmari method
So, you've binge-watched
Tidying Up with Marie Kondo
on Netflix, and you might be feeling inspired to practice the
Konmari
method of decluttering your space. Just go for it. Spend at least 15 minutes a day to get rid of things that no longer spark joy, and your surroundings will be filled with things that make you feel at peace during this tough time.
Start your own virtual club
The internet is an
incredible space to connect with like-minded individuals. You can use your time now to create virtual clubs to bond with others with similar passions. Love books? Create a book club. Wherever your passion takes you, join hands (offline) and interact with others on things you're all interested in.
For more ideas
on at-home activities, check out
this article
. In the mean time, here are some ideas by social media users.
Some mental health tips for self quarantine:
-Shower+get ready daily
-Use your bed only for bed activities;not food/work
-Have a designated workspace
-Stretch, go on walks, meditate, virtual workout classes
-FaceTime with friends/family (someone suggested video dinner parties!)

— Saba Hamedy (@saba_h) March 13, 2020
3. Movie dates via Skype.

4. Walk your dog and if you don't have one, go for a daily walk in a more secluded area.

5. Virtual book club.

— Chhaya Néné (@ChhayaNene) March 15, 2020
Quarantine ideas I'm trying with friends, family & colleagues:
🍻 Virtual video drinks
🎶 A playlist club making & sharing tunes
🍿 Virtual movie nights
📚 Online book discussion club
Social contact IS still possible without physical social contact 🙌🏼 #COVID19 #workingfromhome

— Jazmin Burgess (@jburgessclimate) March 17, 2020
[via
People
, cover image via
Shutterstock
]
Receive interesting stories like this one in your inbox
Also check out these recent news