Don't miss the latest stories
Share this
Researchers Reveal Striking 25,000-Year-Old Structure Made of 60 Mammoths' Bones
By Izza Sofia, 19 Mar 2020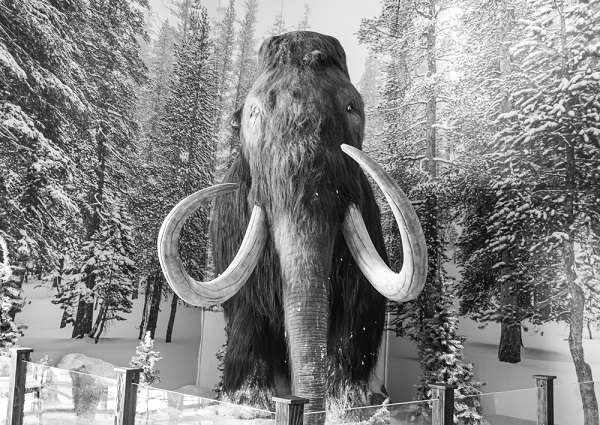 Image via PradaBrown / Shutterstock.com
A mysterious ring
of mammoth bones found in Russia has left scientists puzzled.
Dubbed "Bonehenge,"
the structure is dated to around 25,000 years ago, during the Ice Age, and appears to be made from the bones of 60 mammoths. The circular structure was found on the Russian Plain, and was reportedly built by Palaeolithic hunter-gathers.
Researchers still have
no clue as to why the ring was built, but it was perhaps constructed to serve as a house during harsh winters. At the time it was created, temperatures could have dipped as low as -4 degrees Fahrenheit.
CNN
reported that this isn't the first "mammoth house" found in Russia, but it is the oldest recorded. It is also the largest of its kind, measuring 41 feet across.
The bone structure
comprises 51 lower jaws and 64 woolly mammoth skulls. It might have served as more than just a house, perhaps a ritual and a shelter, as the hunter-gatherers were known to spend little time in one location.
Other mammoth bone
structures, labeled 'Kostenki 11', were also found in the area, but they were much smaller. The enclave now serves as the State Archaelogical Museum-Reserve Kostenki.
Lead study author
Alexander Pryor said that the bones are very heavy, and building such a structure "represents a huge investment of time and energy." The bones were arranged in a continuous circle with no distinct entrance.
Scientists surmised
the house wasn't just a "wintertime refuge," but possibly a place to store food. Remains of wood were also discovered within the structure, suggesting that these people burnt wood and bones for fuel. Pieces of soft plant tissue were also found in the area, indicating that it could have been part of the hunters' diet.
It is still unclear
whether the bones used to build these structures were gathered from mammoths that were hunted and killed by humans, or whether they were taken from carcasses of animals that died.
You've heard of the houses made of straw and sticks and bricks, but have you heard of the one made of mammoth bone? https://t.co/FSDByg7uBA

— CNET (@CNET) March 18, 2020
Archaeologists Have Uncovered a Mysterious Circle of Mammoth Bones https://t.co/YkVUb2orQE pic.twitter.com/ZjBw3Nos29

— VICE UK (@VICEUK) March 18, 2020
Veterans Today /// Discovered: Circular Building Made of Mammoth Bones https://t.co/Ib8OcDwvdy pic.twitter.com/EugfZ4ShK5

— T.C. Special Bureau (@SpecialBureau) March 19, 2020
[via
CNN
, opening image via
PradaBrown / Shutterstock.com
]
Receive interesting stories like this one in your inbox
Also check out these recent news