Don't miss the latest stories
Share this
Gal Gadot & Other Celebs Singing John Lennon's 'Imagine' Has Left Many Cringing
By Izza Sofia, 20 Mar 2020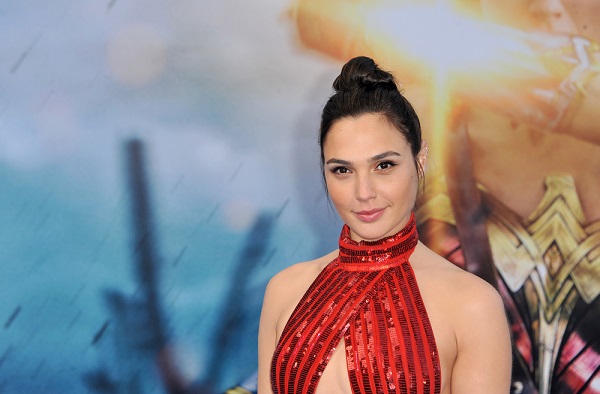 Image via Tinseltown / Shutterstock.com
Actress Gal Gadot's
latest sing-along video has viewers branding it "cringe-worthy."
The video features
numerous celebrities singing to John Lennon's
Imagine
to boost morale during the coronavirus pandemic. Gadot assembled Hollywood celebrities including Natalie Portman, Amy Adams and Will Ferrell, who sung lines from the famous track.
However, reception
to the video wasn't as expected, and thousands agreed that the concept was "cringy."
"Just saw
the Gal Gadot
Imagine
video, and I think it maybe ruined music for me," one Twitter user wrote.
"Honey, look at all
the rich people singing
Imagine
. Everything will be alright now, even though we both lost our jobs. This was so much better than money and not cringy at all," another user commented.
Aside from the video,
Daily Dot
reported that Gadot has been posting submissions of people singing
Imagine
to her Instagram Story. One of them includes a clip of actress Millie Bobby Brown, though Brown's version wasn't actually from this year.
Twitter user @filmcupid,
known as Tris, told
Daily Dot
that she sent the video to Gadot as a joke, but she did not expect the actress to post it to her story.
According to the user,
Brown's video was a well-known meme from over a year ago, and that she sent it to Gadot thinking that it would not be noticed by the actress. Internet users were amused at the feature, and even suggested that Brown should have been included in the star-studded video.
"We are in this together, we will get through it together."

Gal Gadot just posted a video of her and other artists (who are also quarantined because of the COVID-19) singing Imagine by John Lennon on Instagram. pic.twitter.com/fRV6GhAF92

— best of gal (@bestofgaI) March 19, 2020
What would I do without celebrities posting videos on social media telling us little people it's going to be okay?

— Mark Dice (@MarkDice) March 19, 2020
Celebrities at home thinking "How can we stay relevant?"
Ah yes - sing a song from our plush mansions talking about a world with no possessions!
This video is worse than the actual virus! 🦠

— Access 🕑 (@FlexibleFwend) March 19, 2020
Honey, look at all the rich people singing Imagine. Everything will be alright now, even though we both lost our jobs. This was so much better than money and not cringy at all.

— CharDee MacDennis (@Fladmus) March 19, 2020
just saw the gal gadot imagine video thing and i think it maybe ruined music for me

— UMO (@UMO) March 19, 2020
what the hell are supposed to do? just watch the video like pic.twitter.com/tQe6AU9OCB

— bryon (@BryonHeylock) March 19, 2020
i keep watching it and each time i get more mad why am i doing this

— Ashley Feinberg (@ashleyfeinberg) March 19, 2020
corona remix pic.twitter.com/rkN1KxlNIw

— Douggpound (@douggpound) March 19, 2020
So insulted I wasn't asked to be a part of this.

— Seth Rogen (@Sethrogen) March 19, 2020
Gal Gadot is fooled into sharing an old video of Millie Bobby Brown singing "Imagine" after asking fans to submit their own singing videos inspired by her viral celeb sing-along. pic.twitter.com/0fc8ge63Br

— Pop Crave (@PopCrave) March 19, 2020
GAL JUST POKSJJOSIBPAOVUOCYAYCIPTX UAODITQOUTXQTPXUWPUXTPWXGUPGXUWOGUXWOFUGWOCGUWOYCYIPCWPICGWCGPIWIPFYWYIPFPFYIWPIHCWPICHWPYIFWPICYYICWCPIYWPIYCWPCYIWIYFIPWCYPYFIWFYIWIPYFWIPYFPHICWPYCIWPIYCWPYCIWPCIYPYCIWPICYWFIYWYIFWPIYFPYFWIFPIYWPYIFWIFYWIYFYPIFWPYIFWPIFYWPIFYPIYFWYPIFWPYFIWP pic.twitter.com/m3BMuc5lqY

— tris (@filmcupid) March 19, 2020
GAL GADOT ACTUALLY POSTED A VIDEO OF MILLIE BOBBY BROWN SINGING THINKING ITS A FAN MY LUNGS HURT FROM LAUGHING pic.twitter.com/1qOYjGHbcR

— yos (@womansfilm) March 19, 2020
[via
AV Club
,
Daily Dot
, opening image via
Tinseltown / Shutterstock.com
]
Receive interesting stories like this one in your inbox
Also check out these recent news