Don't miss the latest stories
Share this
Kylie Jenner Gets Flamed For Showing Off $450 Louis Vuitton Chopsticks Online
By Izza Sofia, 26 Mar 2020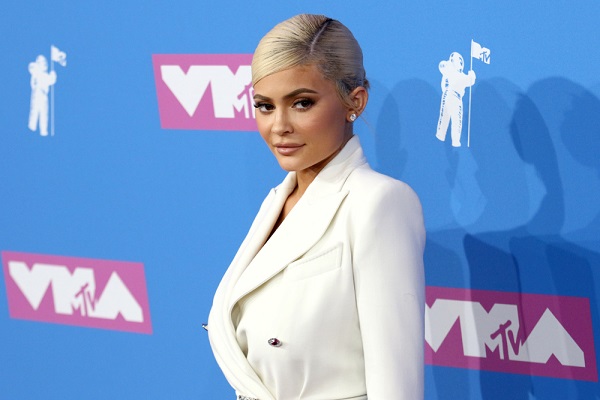 Image via JStone / Shutterstock.com
Internet users pulled
no punches when Kylie Jenner flaunted her expensive branded chopsticks during a time of crisis.
They didn't hold back
in calling out the beauty mogul after Jenner took to her Instagram stories to share a video of her unwrapping her Louis Vuitton chopsticks. "Gotta start traveling with these," Jenner captioned her story.
The utensils were
packaged in a fancy case and emblazoned with the brand's logo, and
US Weekly
reported that the they were retailing for US$450.
Her spending habits
angered many social media users, who dissed her for splurging money on chopsticks instead of donating money to those affected by the coronavirus.
"It's funny how
influencers like Kylie Jenner post about needing to remember to travel with her Louis Vuitton chopsticks while there are people being laid off and wondering how they will earn their next paycheck during this pandemic," a Twitter user described.
Other users
wrote that it made them "sick" to see Jenner splurging money on luxurious goods like that. "We in the middle of a pandemic with lack of funding for basically everything and then there's Kylie Jenner showing off her LV chopsticks," another tweet read.
Following the backlash,
Jenner made a huge donation to help Los Angeles hospitals in the fight against COVID-19. Jenner's doctor, Dr Thaïs Aliabadi, announced on Instagram that the reality television star donated US$1 million to fund masks, face shields and protective gear.
Jenner responded
to the post, writing, "I love you, and thank you for all the love and care you put into everything that you do. You are an angel on Earth."
Kylie Jenner just had a brand new LV chopsticks. If I own it, I would never use it to eat sushi the fuck 😩 pic.twitter.com/GYXDLBVFkL

— Ekidjun (@ekidjun) March 23, 2020
we're on low supplies of medical equipment and companies can't afford to help people and meanwhile Kylie Jenner just posted a video of Louis Vuitton chopsticks. Eat. The. Rich.

— Amanda (@amhaze4prez) March 23, 2020
Kylie Jenner starting to really piss me off you know. Global pandemic going on and she's busy on Instagram flashing her Hermes Birkin and Louis V fucking chopsticks. Like you really out here trying to mock the underprivileged in a time like this?

— Safiye (@Safiyelizabeth) March 23, 2020
i cannot believe i live in a universe where so many people are struggling for money during a global fucking pandemic & kylie jenner is showing off louis vuitton chopsticks on her instagram

— hayley (@djoskeery) March 23, 2020
It's funny how influencers like Kylie Jenner post about needing to remember to travel with her louis vuitton chopsticks while there are people being laid off and wondering how they will earn their next paycheck during this pandemic

— ihodge (@idalialhodge) March 23, 2020
We in the middle of a pandemic with lack of funding for basically everything and then there's Kylie Jenner showing off her LV chopsticks 🥴🥴🥴🥴🥴🥴

— headass uchiha (@jvliana__) March 23, 2020
[via
Daily Dot
, opening image via
JStone / Shutterstock.com
]
Receive interesting stories like this one in your inbox
Also check out these recent news