Don't miss the latest stories
Share this
Jeff Goldblum Sparks Outrage For 'Anti-Islamic' Comments On 'RuPaul's Drag Race'
By Izza Sofia, 30 Apr 2020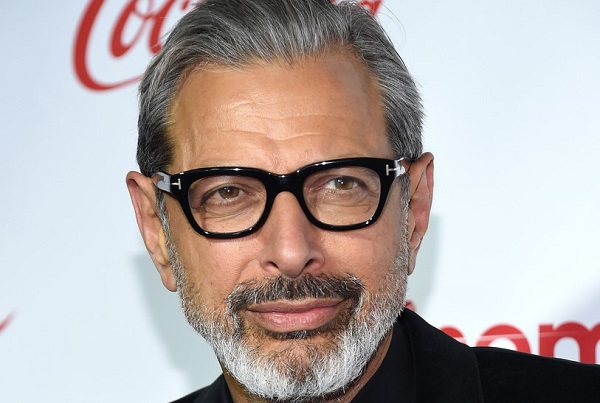 Image via DFree / Shutterstock.com
Jeff Goldblum
has been branded "anti-Muslim" after an appearance on
RuPaul's Drag Race
.
The actor was invited
as a guest judge on the show last Friday, where he asked drag queen Jackie Cox about her Stars and Stripes runway look.
Cox strutted down
the runway in a star-spangled hijab as a nod to her Muslim background. "This outfit really represents the importance that visibility for people of religious minorities need to have in this country," Cox said.
Goldblum then asked
if Cox was "religious," before commenting about how Islam treats LGBTQ people. "Is there something in this religion that is anti-homosexuality and anti-woman? Does that complicate the issue? I'm just raising it and thinking out loud and maybe being stupid," Goldblum asked.
Cox suddenly became
teary-eyed as she admitted that it had always been a "complex issue" and that she had her own "misgivings about the way LGBT people are treated in the Middle East."
Cox then continued
about the struggles her family had faced when the US implemented the travel ban. "I had to show America that you can be LGBT and from the Middle East and there's going to be complicated stuff around and that's okay. But I'm here and I deserve to be in America just as much as anyone else," Cox said.
Fans, however,
were unhappy about the questions that Goldblum asked. "That Jeff Goldblum to Jackie Cox moment on this week's
Drag Race
was so deeply uncomfortable to watch," a Twitter user voiced out. "Why did he think that was appropriate? How did it make it to the edit? How was that in any way fair on Jackie? Just so many levels of awfulness."
"The worst moment
this week was Jeff Goldblum's wildly unnecessary comment about homophobia and sexism in Islam," another commented. "So many queens have worn Christian imagery and not once were they questioned about s**t like that. Jackie's runway was powerful and she didn't deserve that."
"I am really
not here for Jeff Goldblum's casually islamophobic critic of Jackie Cox tonight," another commented.
I don't watch this show but I keep seeing this clip, and it's Islamophobic and dangerous. Period.

Islam, like ALL religions, has significant progress to do in embracing intersectionality. But at its core, it's a religion of tolerance. pic.twitter.com/JlocIq1JA8

— Khalid El Khatib (@kmelkhat) April 25, 2020
The WORST moment this week was Jeff Goldblum's wildly unnecessary comment about homophobia and sexism in Islam. So many queens have worn Christian imagery and not once were they questioned about shit like that. Jackie's runway was powerful and she didn't deserve that. https://t.co/9HqlZkkKgW

— drew. (@drewransom12) April 25, 2020
Jeff Goldblum's question about Islam to the performer wearing hijab in #DragRace always makes me wonder what folks say about us Muslims behind our backs. This was him holding back & trying to be sensitive. He's well-traveled, informed & he's from "liberal Hollywood." I wonder...

— Wajahat "Social Distance Yourself" Ali (@WajahatAli) April 25, 2020
That Jeff Goldblum to Jackie Cox moment on this week's Drag Race was so deeply uncomfortable to watch. Why did he think that was appropriate? How did it make it to the edit? How was that in any way fair on Jackie? Just so many levels of awfulness.

— David ✨ (@d_cshn) April 25, 2020
I am REALLY not here for Jeff Goldblum's casually islamophobic critique of Jackie Cox tonight.

— Lane (@SadHandjobs) April 25, 2020
Is someone gonna tell Jeff Goldblum that all the religions are anti women and anti homosexual? #DragRace

— Alyssa Lukens (@AlyssaLukens) April 25, 2020
this mentality does nothing but harm to Muslims and especially LGBT Muslims, but "Islam hates gays why are you Muslim" how come no one says that to Christians and Jewish LGBT folks? Jeff Goldblum was a dead ass wrong for that #DragRace

— ahmed gay ish (@baddest_biittch) April 25, 2020
[via
Independent
, opening image via
DFree / Shutterstock.com
]
Receive interesting stories like this one in your inbox
Also check out these recent news