Don't miss the latest stories
Share this
TikTok Video Receives Backlash For Editing Zendaya To Fit 'Perfect Standards'
By Izza Sofia, 07 May 2020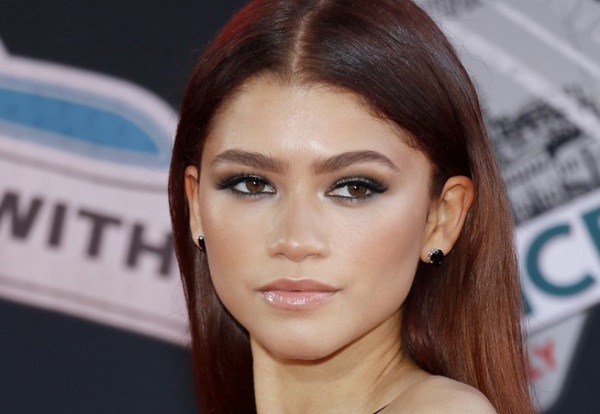 Image via Tinseltown / Shutterstock.com
A controversial Tiktok
video editing Zendaya to look "perfect" has been called out for being "racist."
The video featured
a photo of Zendaya looking glamorous on the red carpet. The artist then decided to give her "perfect facial features" and began tweaking the singer's physical attributes. Zendaya's nose became slimmer, while her eyes were enlarged, altering her natural brow bone and brow shape.
Zendaya looked completely
unrecognizable at the end of the video, angering a lot of her fans. The video was immediately taken down from TikTok, but a user managed to save it and make it viral on Twitter.
"I hate seeing
these racist mf videos. 'Perfect' by whose standards?" a Twitter user commented. "Zendaya is already perfect as she is and the fact that at the end, she doesn't even look like herself, is disgusting. I can't believe people have this kind of mindset," another Twitter user voiced out.
"Zendaya is perfect
just the way she is and that this idea of 'perfect' is largely based off of Eurocentric features," another user added. "Don't ever f**king touch Zendaya," a fan tweeted, whose remark got a like from Zendaya herself.
Other social media
users hoped that the video was to show people there is no such thing as "the perfect face," and that this would serve as a fair example of that. "My hope is that whoever did this was trying to prove a point at how 'perfect' facial features aren't realistic and makes her look really weird," a Twitter user concluded.
WAIT TILL THE END pic.twitter.com/IObZlFcimy

— 𝖒𝖔 nsfr (@IHaveLove4Z) April 30, 2020
I hate seeing these racist mf videos. "perfect" by WHOSE standard? pic.twitter.com/z0gmjz5pv8

— XzavierJJ (@XzavierJJ) May 4, 2020
Zendaya is already perfect as she is and the fact that at the end she doesn't even look like herself is disgusting I can't believe people have this kind of mindset.... pic.twitter.com/BN4ss0DnXJ

— it is what it is it is what it issss (@LycanMysteries) May 5, 2020
me sitting here watching the entire video even though I already KNOW AS A FACT Zendaya is perfect just the way she is and that this idea of "perfect" is largely based off of Eurocentric features pic.twitter.com/HWm60jf8MU

— ojostristes (@isaidyeet) May 4, 2020
My hope is that whoever did this was trying to prove a point at how "perfect" facial features aren't realistic and makes her look really weird. I can only hope that was the point...

— Depressed👌Hot😷Cheeto🧟‍♂‍ (@FuriousFudanshi) May 5, 2020
The "perfect face" videos are meant to show how dumb the golden ratio is and how people are beautiful without fitting the mold. I've seen their YouTube vids and they're either meant to be jokes or, again, criticizing the golden ratio

— Skulluver13 (Commissions Open) (@AlySkullz) May 5, 2020
Don't ever fucking touch Zendaya. https://t.co/lv12GW6YMt

— Georgia Chambers (@georgiaecha) May 4, 2020
AS IF zendaya didn't have perfect features already.... https://t.co/FrLEuEUmdX

— vitto (@versacealamode) May 5, 2020
[via
Yahoo
, opening image via
Tinseltown / Shutterstock.com
]
Receive interesting stories like this one in your inbox
Also check out these recent news