Don't miss the latest stories
Share this
Filming Women In Public Without Their Consent Is Not A Crime, Judges Rule
By Izza Sofia, 18 May 2020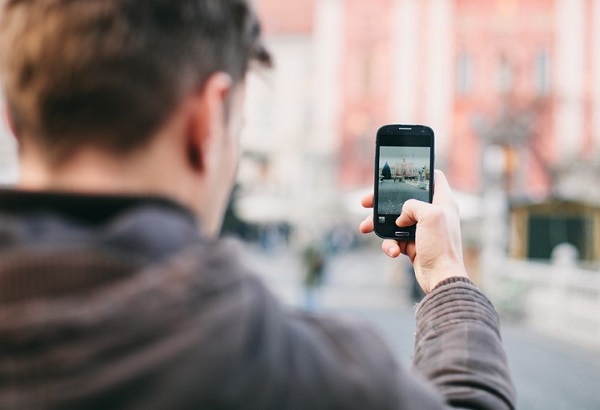 Image via Shutterstock
Tennessee judges
have ruled that filming fully-clothed women without their consent in public isn't a crime.
Knoxville News Sentinel
reported that David Eric Lambert was brought to court after being accused of following three women around stores—a Walmart, Dollar Tree and Hobby Lobby—and taking photos of their chests and rear behinds using his smartphone camera without their permission. He was then arrested and sentenced to over three-and-a-half years in prison.
The man later
appealed the order and argued that the women "had no reasonable expectation of privacy" in the locations where the incidents had occurred. Prosecutors, too, had not proven that the images taken by him were captured in order to offend the individuals or to sexually arouse him.
"Here we have
women who are fully clothed, they're wearing pants, they're in the middle of aisles in public stores," Lambert's attorney, Lesley Anne Tiller, told the
New York Times
. "They were not in restrooms. They were not in dressing rooms. He wasn't convicted based on the law. He was convicted based on somebody's perception."
Lambert told
the police that he did not "mean to scare anyone and only filmed the females" for his own purposes. "I just like using the video function on my phone," he defended.
Tennessee Court of Criminal Appeals
Judges D. Kelly Thomas Jr., James Curwood Witt Jr. and Thomas T. Woodall dismissed unlawful photography convictions against David Eric Lambert. They agreed that no one has the right to expect privacy in the digital age.
"Exposure to the capture
of our images by cameras has become, perhaps unfortunately, a reality of daily life in our digital age," Judge James Curwood Witt Jr. wrote.
"When nearly every
person goes about her day with a handheld device capable of taking hundreds of photographs and videos and every public place is equipped with a wide variety of surveillance equipment, it is simply not reasonable to expect that our fully clothed images will remain totally private," he concluded.
Although Lambert's actions
would be deemed as creepy, the judges concluded that without an "expectation of privacy," they wouldn't be criminal. His sexual battery conviction, however, was left intact as he had pinched a woman's buttocks in one of the cases.
When you don't have a seat at the table, you're on the menu: "David Eric Lambert lurked in stores and followed women around, but because he was in public, he committed no crime, a Tennessee appeals court concluded."https://t.co/dpPbHqVZJa

— Shannon Watts (@shannonrwatts) May 12, 2020
[via
PetaPixel
, opening image via
Shutterstock
]
Receive interesting stories like this one in your inbox
Also check out these recent news