Don't miss the latest stories
Share this
FDA Releases Guidelines Asking For Cats & Dogs To Practice Social Distancing Too
By Mikelle Leow, 18 May 2020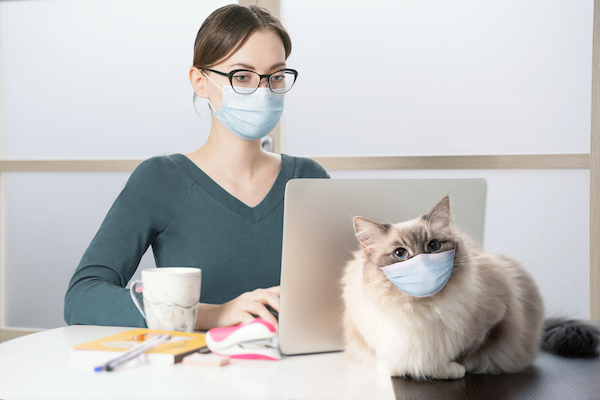 Image via Shutterstock
The Food and Drug Administration (FDA),
the USA's watchdog for pet food and medication, has published
guidelines
for pet owners to help ascertain household cats and dogs are safe from
COVID-19
through social distancing measures.
The visual aids
advise that pets should interact almost exclusively with people and animals within the house. Dogs should be kept at least six feet away from other humans and animals when out on walks, as well as avoid crowded public places, whereas felines should stay in as much as possible.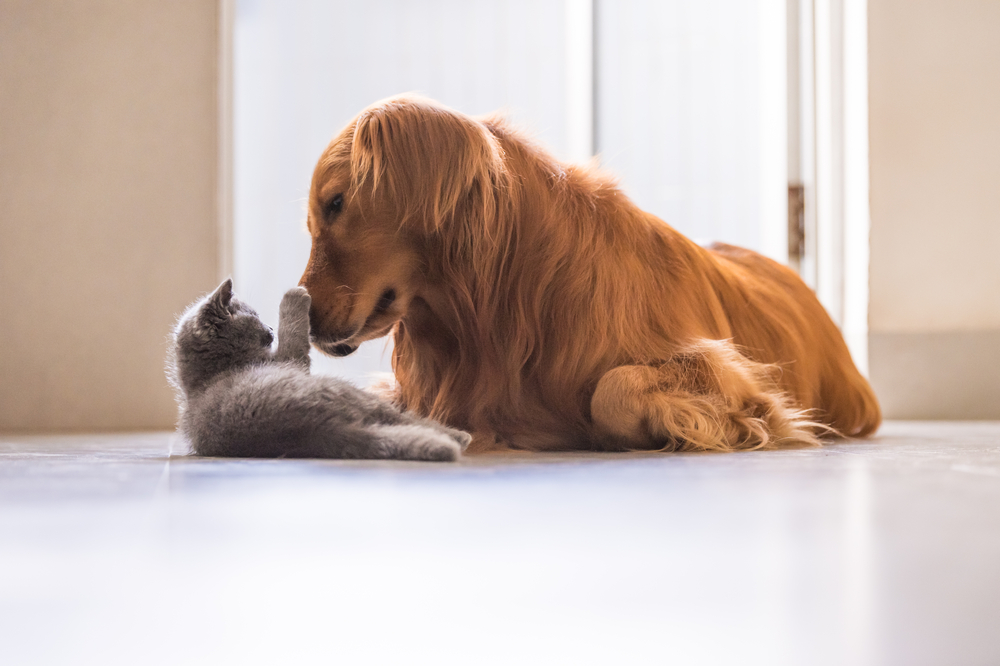 Image via Shutterstock
At present,
there are no confirmed cases of humans being infected by animals with the coronavirus. "Based on the limited information available to date, the risk of pets spreading the virus that causes COVID-19 in people is considered to be low," the FDA explained. "At this time, there is no evidence that animals play a significant role in spreading the virus that causes COVID-19."
However, there are
reports of animals testing positive for the virus, the first known one involving a tiger at the Bronx Zoo. The facility later saw four other tigers and three lions contracting the disease, according to
Business Insider
.
Hitting closer to home
are domestic cats in Hong Kong, Belgium, and New York who had contracted the virus. Though three dogs also tested positive, the FDA cited a small-scale study detailing that dogs are less likely to be diagnosed with the coronavirus.
Cats who had
been infected with the respiratory illness suffered symptoms similar to those experienced by humans, including fever, breathing difficulties, cough, nasal discharge, diarrhea, and vomiting.
In lab tests,
ferrets and certain hamster breeds were found to be susceptible to the virus. Pigs, chickens, and ducks seemed immune to it.
Bruce Kornreich,
director at the Cornell Feline Health Center, told
Business Insider
, "The most important thing to understand is that this virus is primarily human-spread. Cats are susceptible and, generally, all cats have recovered."
In spite of
expected recoveries for felines, pet owners are still encouraged to keep them safe or prevent them from infecting other cats, since cats are known to interact with strangers more frequently.
Annette O'Connor,
an epidemiologist from Michigan State University's college of veterinary medicine, explained, "We don't know where cats ago. Maybe they go to the next-door neighbor, and the next-door neighbor is COVID-19 positive." Furthermore, since cats can transmit the virus to other cats, they should stay at home whenever necessary.
[via
Business Insider
, images via
Shutterstock
]
Receive interesting stories like this one in your inbox
Also check out these recent news