Don't miss the latest stories
Share this
Ex-McDonald's Staffer Has 'Embarrassing' Photo Of Her Removed By Getty Images
By Mikelle Leow, 19 May 2020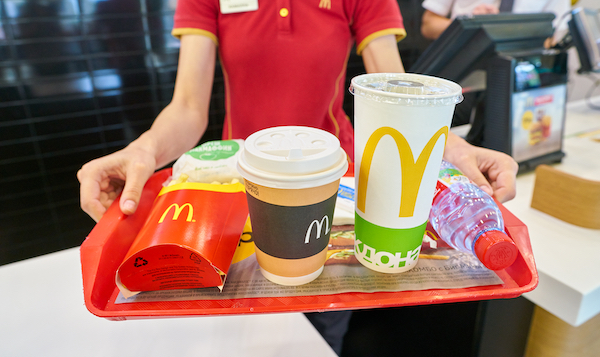 Image via Sorbis / Shutterstock.com
A former McDonald's
employee has unprecedentedly had her face smacked all over headlines for years, and needless to say, she hasn't been lovin' it.
Kennedy Reese,
now a law student, said the photo licensed by Getty Images was taken without her knowledge when she was 15 years old and a staffer at the fast-food restaurant in Australia. Publications had then purchased the image and used them for negative articles.
"It's so embarrassing
because I was working at a law firm full-time and people in the firm recognized me in that photo," Reese told Australian network
ABC News
. The story that featured her image was apparently the "number one article" on LinkedIn that day.
As uncovered by
PetaPixel
, one other "embarrassing" story was from
Daily Mail Australia
about a pregnant worker who had struggled to fit into her McDonald's uniform. The image can be found
here
.
Getty Images was
selling the image at $600 for editorial, but not commercial, purposes.
Reese contacted
Getty Images on several occasions over the years to request for it to stop selling the photo. While she recounted that the royalty-free photography platform was "quite polite" and had promised to check the matter with its legal department, the company returned to say that it wasn't illegal to license the image.
The company suggested
that Reese reached out to publications who had purchased the image, but she knew it'd be challenging to ask news outlets for a takedown as they had already paid $600 for it.
Nevertheless, she tried
her luck and reached out to the news publishers to ask them to delete the photos. Some complied,
others explained
in the photo's caption that she was not the subject of the article, while a number of them stayed silent.
At long last,
Reese got her closure when Getty Images removed the image after three years.
The company explained
the move as "a show of good faith for the individual pictured."
[via
PetaPixel
, cover image via
Sorbis / Shutterstock.com
]
Receive interesting stories like this one in your inbox
Also check out these recent news