Don't miss the latest stories
Share this
Munch's 'Scream' Threatened By Excess Human Contact And Needs To Social-Distance
By Mikelle Leow, 20 May 2020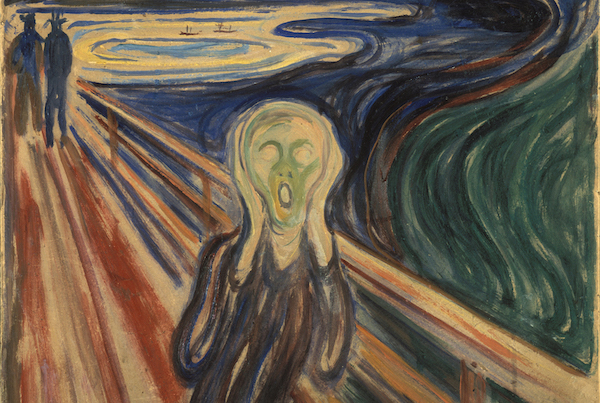 Image by Google Art Project via Wikimedia Commons (public domain)
Humans are stressing
Edvard Munch's
The Scream
out, creating another reason why art lovers have been resonating with the painting for centuries.
In efforts to
pinpoint why the paint on the 1910 version has been fading so Oslo's Munch Museum will understand how to display it when the establishment relocates this year, scientists from Belgium, Brazil, Italy, and the United States uncovered that the masterpiece is being muted because people keep breathing on it.
Human breath,
combined with an accidental use of an impure cadmium yellow pigment, has turned the painting's vivid yellow sunset and the subject's neck off-white. The yellow lake reflection is also flaking off as Munch had applied a heavy layer of paint in that area.
Prof Koen Janssens
of the University of Antwerp thinks Munch had unintentionally purchased an inferior, "not very clean," pigment, a suspected result of unadvanced chemical quality control from the era.
An initial theory
that light might have spurred the deterioration of the artwork was debunked, and the scientists were astonished to find that it was instead driven primarily by humidity.
To safeguard the piece,
the team recommends for
The Scream
to maintain a distance from onlookers in a way that they can still appreciate the painting without breathing upon it. "When people breathe they produce moisture and they exude chlorides," which brings harm to the artwork, Prof Janssens shared.
Prof Janssens added
that the museum has promised to reduce its relative humidity down to less than 50 percent, which is the standard level.
The proposed changes
will hopefully help preserve the 1910 painting, one of four versions created by Munch. Unfortunately, they won't be able to fix an area at the bottom-left corner, which has been heavily subjected to water damage.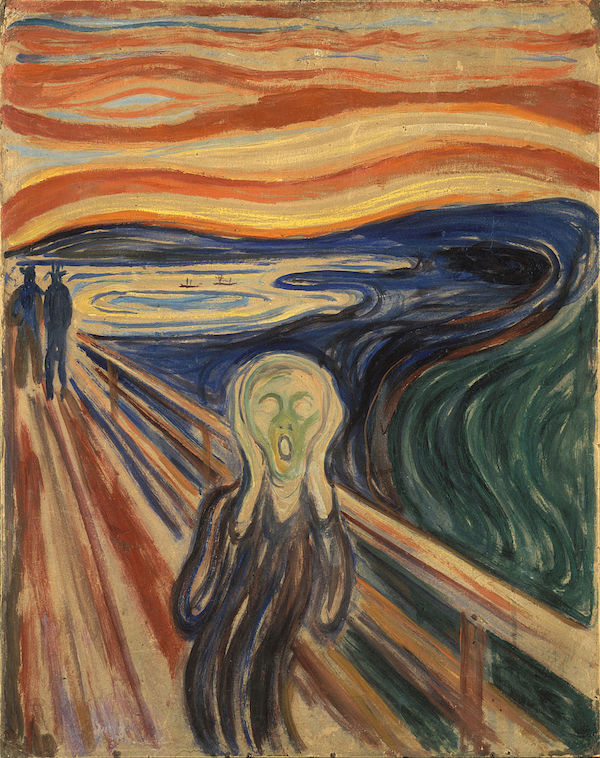 Image by Google Art Project via Wikimedia Commons (public domain)
[via
The Guardian
, images via various sources]
Receive interesting stories like this one in your inbox
Also check out these recent news