Don't miss the latest stories
Share this
AI Eerily Transforms Low-Res, Pixelated Faces Into Sharp Portraits
By Izza Sofia, 22 Jun 2020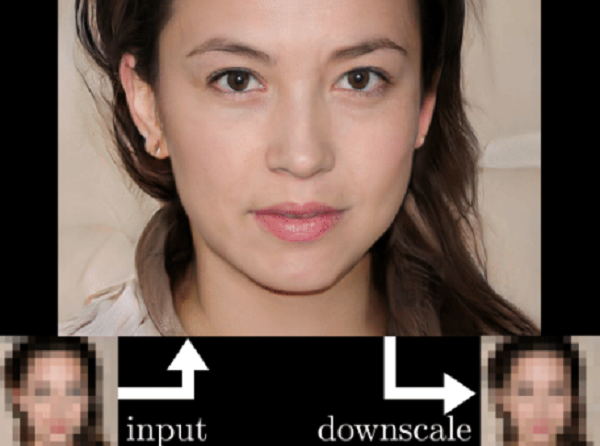 Image via Denis Malimonov
A new AI app
has the confounding ability to transform low-res pixelated photos into stunning portrait photos.
Designed by Russian
developer
Denis Malimonov
, the AI-powered 'Face Pixelizer' uses a
StyleGAN
algorithm that generates realistic portraits of people that don't exist.
Face Depixelizer
takes in pixelated photos of faces before narrowing into them and forming faces it perceives to best match the originals.
The input faces
don't even have to be of real people. You can use any character you wish to see how it might look in human form.
Unfortunately, this app
seems inapt of recognizing pixels of dark-skinned people. A Twitter user tested a photo of Barack Obama, and it turned him into a white person.
While people have
pointed out that the tool is great for identifying faces obscured for privacy, Malinomav explained that the technology doesn't restore features of the person but creates a fitting image.
If you wish to try
out the app, head over to
Google Colab
.
Face Depixelizer

Given a low-resolution input image, model generates high-resolution images that are perceptually realistic and downscale correctly.

😺GitHub: https://t.co/0WBxkyWkiK
📙Colab: https://t.co/q9SIm4ha5p

P.S. Colab is based on thehttps://t.co/fvEvXKvWk2 pic.twitter.com/lplP75yLha

— Bomze (@tg_bomze) June 19, 2020
With default settings, I got this result. pic.twitter.com/mRkqqTwhJF

— Bomze (@tg_bomze) June 20, 2020
So that one is Wolfenstein, here is Doom pic.twitter.com/ixpItQyJ5q

— Hani ✊🏽🧢 (@h_bash) June 20, 2020
June 20, 2020
*beep boop* AI does blackface. pic.twitter.com/BeUDoAsfvj

— Kiloku (@Kiloku) June 20, 2020
🤔🤔🤔 pic.twitter.com/LG2cimkCFm

— Chicken3gg (@Chicken3gg) June 20, 2020
This tool will not restore the original face, however, it can help with the identification of facial features.

— Bomze (@tg_bomze) June 20, 2020
[via
PetaPixel
, opening image via
Denis Malimonov
]
Receive interesting stories like this one in your inbox
Also check out these recent news