Don't miss the latest stories
Share this
NASA Renames Its HQ After 'Hidden Figure' To Amplify Black Female Driving Force
By Mikelle Leow, 25 Jun 2020
Image via kropic1 / Shutterstock.com
In spite of
its considerable technological advancements, NASA has long been censured for hiring
predominantly males
and taking in fewer minority employees. Its recent move seeks to set things straight—the federal agency has now renamed its headquarters to Mary W. Jackson NASA Headquarters, after the first Black engineer from its space program.
Mary W. Jackson
was recruited by the National Advisory Committee for Aeronautics, the organization that preceded NASA, in 1951, and was believed to be the only Black woman alive who was an aeronautical engineer at the time. However, she was assigned to work at the segregated West Area Computing Unit of the Langley Research Center.
She later joined
the Apollo project, which saw the successful launch of American astronauts to the Moon in the 60s and 70s, although NASA regrettably revealed in a
press statement
that there were no Black astronauts in the historic Apollo program.
Jackson's influence
in the space engineering industry was finally brought to the attention of the masses via Margot Lee Shetterley's 2016 book,
Hidden Figures: The American Dream and the Untold Story of the Black Women Mathematicians Who Helped Win the Space Race
. The literature, which also spotlighted other pioneering Black aerospace scientists like Dorothy Vaughan, was subsequently adapted into the popular 2017 film,
Hidden Figures
.
"Today, we proudly announce
the Mary W. Jackson NASA Headquarters building," confirmed NASA Administrator Jim Bridenstine. "It appropriately sits on 'Hidden Figures Way,' a reminder that Mary is one of many incredible and talented professionals in NASA's history who contributed to this agency's success."
"Hidden no more,
we will continue to recognize the contributions of women,
African Americans
, and people of all backgrounds who have helped construct NASA's successful history to explore," he elaborated.
NASA commended Jackson
for challenging gender bias and segregation, ultimately bringing forth equal opportunities for generations to come.
In 1979,
which marked 34 years of her time at NASA, Jackson attained the most senior title possible in its engineering department, and made the inspiring request to be demoted so she could serve in the Equal Opportunity Specialist field.
Jackson continued
working at NASA until her retirement in 1985, and passed away in 2005 at the age of 83. Needless to say, her family remembers her fondly. They're moved by NASA's decision to eternalize her presence in space history by renaming its headquarters in Washington, DC after her.
"We are honored
that NASA continues to celebrate the legacy of our mother and grandmother Mary W. Jackson," responded her daughter, Carolyn Lewis. "She was a scientist, humanitarian, wife, mother, and trailblazer who paved the way for thousands of others to succeed, not only at NASA, but throughout this nation."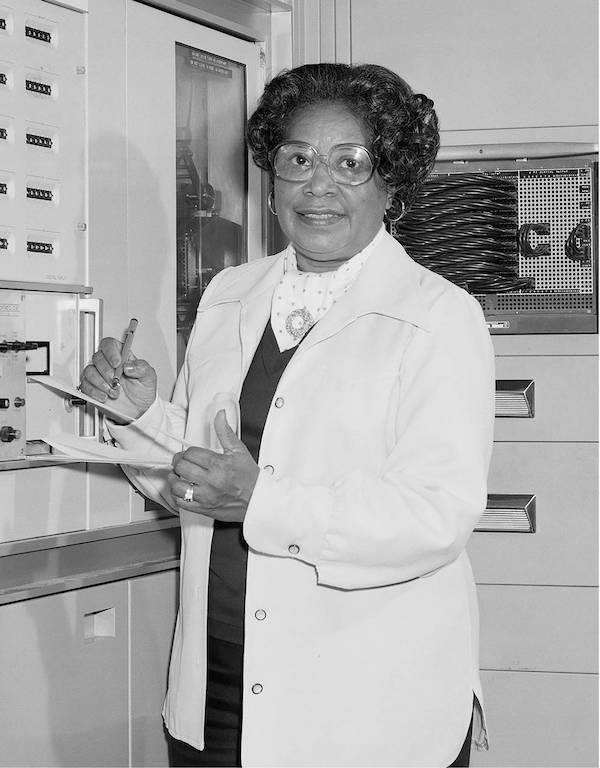 Image via NASA
[via
Futurism
, images via various sources]
Receive interesting stories like this one in your inbox
Also check out these recent news